At the upcoming Victory Parade on Red Square, several new products will be presented, the Ministry of Defense of the Russian Federation reported. Among them will be the AM-1 army moto-all-terrain vehicle, which continually flashes in reports from the exercises of the airborne troops and special-purpose units. Its weight is only 460 kg. Lifting capacity at the same time reaches 300 kg. Gross trailer weight - 500 kg.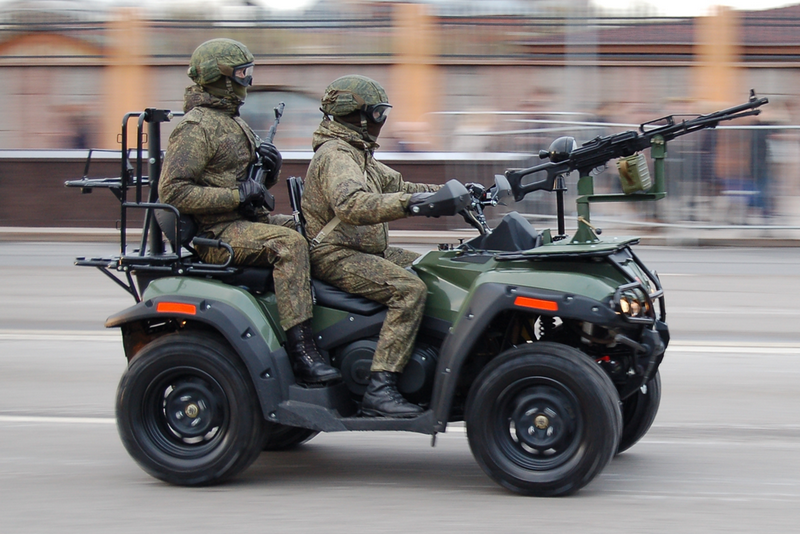 This ATV can be a vehicle for two fully equipped servicemen. The parade machines are armed with 7,62-mm Pecheneg PKP machine guns, capable of destroying an enemy at a distance in the 1500 m. Other weapons, such as automatic grenade launchers, can be installed.
AM-1 has a wheel formula 4х4. The power of the gasoline engine - 40 HP Maximum speed on the highway - 80 km / h. Power reserve - 300 km.
Motor-all-terrain vehicles confidently feel on the sand dunes of deserts, in the mountains, in extreme conditions of the Arctic. The Airborne Troops and the special forces will not let them down during the passage along the pavement of Red Square.