At the shipyard Damen Shipyards Galati in Romania (part of the international shipbuilding group Damen Shipyards Group), the first steel cutting ceremony of the leading patrol ship for the Pakistan Navy was held.
bmpd
with reference to the magazine Navy News.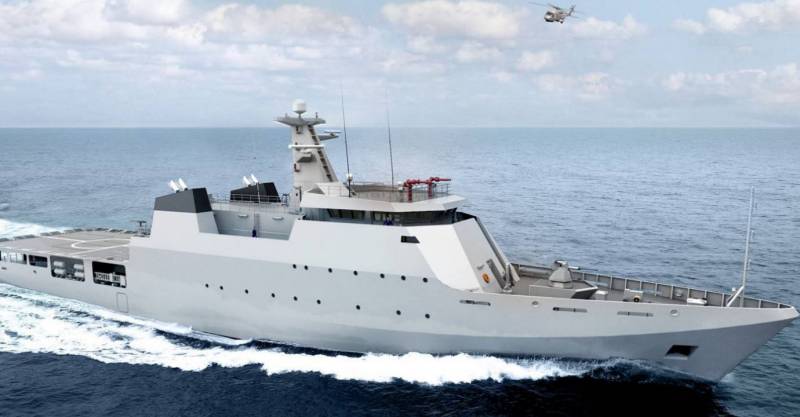 Contract for the construction of two large patrol ships OPV1900 for Pakistani
fleet
was concluded last summer. The transaction value is not indicated.
It is reported that both ships will be fully built in Romania. In Pakistan, it is assumed only the installation of weapons and electronic equipment on them.
Pakistan became the first customer patrol ships modification Damen Offshore Patrol Vessel (OPV) 1900.
The standard displacement of the ship of this project is more than 1900 t, and the length of the hull is 90 m. The speed is 22 node.
Help resource: "In recent years, the Damen Shipyards Galati shipyard in Romania has become one of the main sites of the Damen group for the construction of military ships. In particular, at the beginning of 2018, the shipyard completed the construction of two Damen MSOPV 1400 patrol ships for the Tunisian Navy, and a little earlier, two Damen Sea Ax 6711 patrol ships for the Coast Guard Directorate and the critical infrastructure of Abu Dhabi. "