The large landing ship (BDK) of the Russian Navy "Azov", after passing the Black Sea straits, entered the Mediterranean waters, local Internet sites reported on Thursday.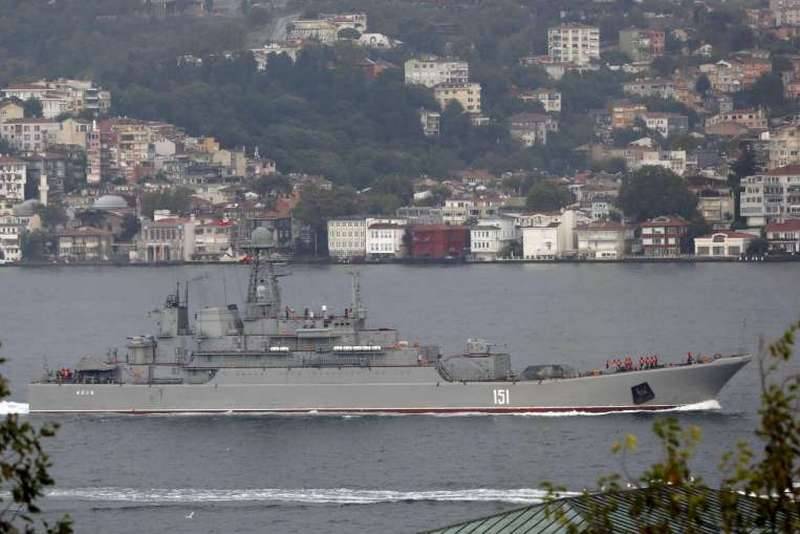 According to Istanbul bloggers, the warship of the Black Sea
fleet
"Azov" goes to the Syrian port of Tartus, where the base of logistics of the Russian Navy in the Mediterranean Sea is located.
It is noted that this is the fourth trip of the ship to Syria this year.
In April, the BDK Minsk (5 April), Nikolai Filchenkov (13 April) and Orsk (15 and 25 April) passed through the Black Sea straits in the Mediterranean.
From the beginning of the year, BDK Azov, Alexander Otrakovsky, Minsk, Nikolay Filchenkov, Orsk and the transport ship Kyzyl-60 made journeys to Syria with goods.
According to foreign media reports, the BDK and vessels of the auxiliary fleet of the Russian Navy, as well as chartered vessels, are participating in an operation called "Syrian Express" to deliver cargo for the Russian air group at the Hmeymim airbase near Latakia, the Navy's logistics base in Tartus and the Syrian government army , Interfax reports