For the first time, the DPRK authorities will allow foreign observers to their nuclear weapons,
RIA News
message of the newspaper Asahi.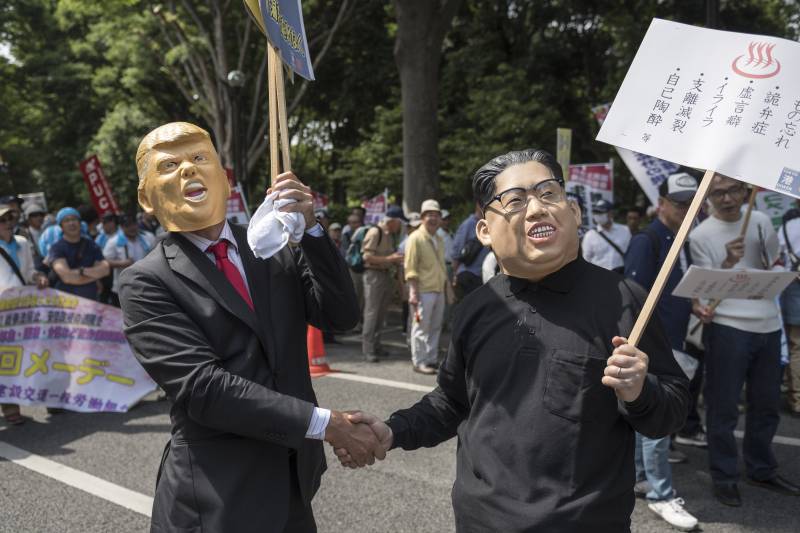 The conditions and methods of complete denuclearization are now being discussed by politicians and specialists in connection with the preparation for the summit meeting between the leaders of the DPRK and the United States.
According to newspaper sources, "a group of three people - a CIA employee and nuclear specialists - visited the DPRK at the end of April and stayed there for about a week." The result of the negotiations was Pyongyang's consensus "to destroy intercontinental ballistic missiles and to allow observers to their nuclear potential."
The interlocutors also noted that "the question of the timing of the destruction of the nuclear
weapons
and what North Korea can get in return is now in the process of discussion. "
Recall, the agreement on complete denuclearization is reflected in the joint declaration of North and South Korea following the summit of the leaders of the two countries - Kim Jong Un and Moon Zhe Yin.