Russian corvettes will receive complexes with two UAVs
Russian patrol ships of project 22160 will be equipped with
drones
to search for submarines, inspect ships and the coastline, as well as to provide target designation, they report
News
.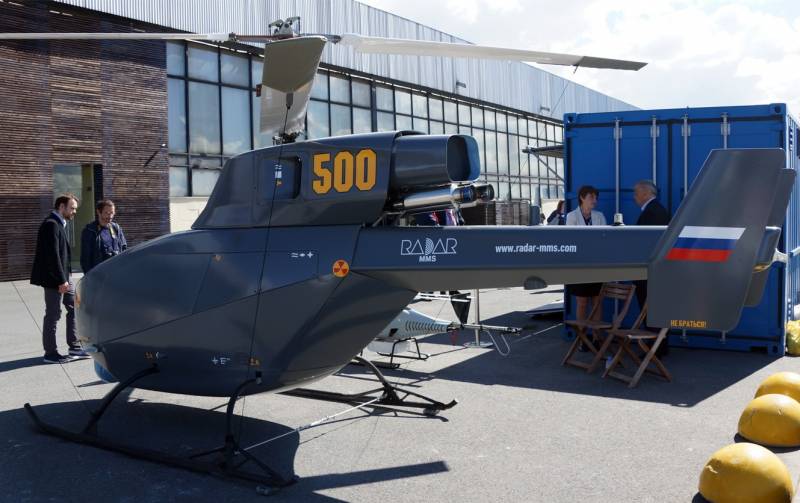 In the future, UAVs can be used to solve percussion problems.
According to the Defense Ministry, the modular drone complex is currently being prepared for testing. All equipment, including the operator's workplace, fits in one or two standard containers that can be installed on the corvette deck.
"The complex includes two unmanned helicopters BPV-500, built according to a coaxial scheme. The maximum take-off weight of this UAV is 500 kg, the length of the hull is slightly less than 5 m, and the payload reaches 150 kg. The device can be in the air for up to five and a half hours and act at a distance of up to 320 km from the carrier, "the newspaper writes with reference to the military department.
The coaxial scheme provides the drone with high precision hovering and making them less sensitive to wind gusts.
It is specified that the optical-electronic system and the on-board radar are used to collect information. Real-time data is transmitted to the ship. The UAV can solve problems both autonomously (flying along a given route) and under the control of the operator.
According to an expert in the field of unmanned aircraft Denis Fedutinov, in reconnaissance, drones are able to adequately replace conventional helicopters on small ships.
The use of such systems on patrol ships of the 22160 project is due to the need for effective information gathering without risk for the crew. The use of unmanned vehicles will significantly expand the observed horizon. One ship will be able to control a much larger area,
said the expert.
He also noted that the military may consider the use of other UAVs - "promising projects of close dimension can offer" Russian Helicopters and NGOs "
aviation
system "".
http://bastion-karpenko.ru