For the first time, Russian videoconferencing systems tested an automated control system (ACS) for air defense systems with elements of artificial intelligence, according to
News
.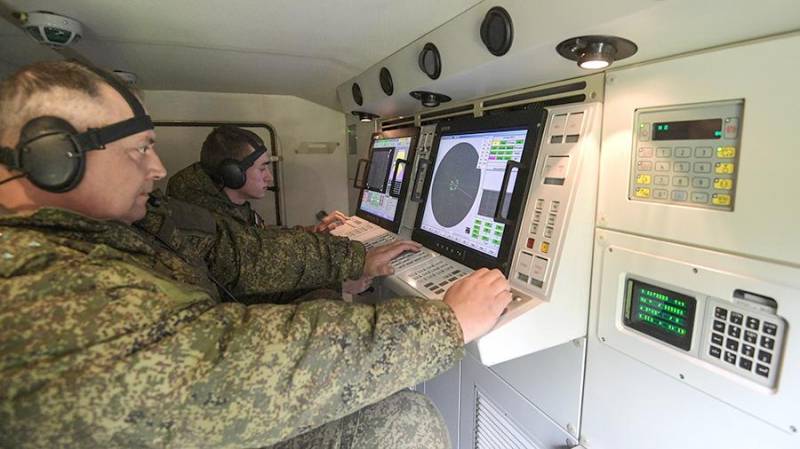 As the newspaper was told in the Ministry of Defense, pilot exercises are already being conducted using a new automated control system, in particular, in the spring of this year, "the system was tested on the basis of one of the anti-aircraft missile regiments of the 14 Army of the Air Force and Air Defense." The novelty is planned to be transferred to the troops in 2018 year.
"Today, each anti-aircraft missile system and radar complex have their own control systems. Information from them is brought together at a command post of a regiment or division and analyzed by management officers. Now these data will be processed in real time using elements of artificial intelligence, "the article says.
It is reported that the new ASU-Air Defense will automatically display a complete picture of the air situation. Targets are classified into single or group, their type, danger level, speed, altitude and direction of flight will be visible. The servicemen will receive a complete picture of the actions of the enemy and recommendations for their destruction.
According to the former head of the anti-aircraft missile forces, Lieutenant-General Alexander Gorkov, "in the modern concept of air defense, centralized control and automation are the main principles of its construction."
The new ACS will reduce the time to bring tasks, improve the accuracy of targeting. Diverse short-range, medium-range and long-range air defense forces will turn into one. The information collected in the automatic mode will be summarized as quickly as possible and transmitted to command posts. This is very important with modern aircraft speeds and high density of air attacks,
said Gorkov.