In Ukraine, the so-called "ATO veterans" do not feel calm. One of the reasons for this is the attitude of ordinary Ukrainians to the people who killed their compatriots in the Donbas. The night before in Kiev, an attack was made on one of the "veterans of the ATO," who called himself "cyborg." We will remind that since some time it is accepted to call those who conducted military operations in the Donetsk airport cyborg in Ukraine.
The name "atoshnika" is Dmitry Verbich, his call sign is "Ivych".
Facebook describes the attack on this person:
On Dmitry Verbich ("Ivych"), a participant in the ATO and a DAP defender, on 20: 38 (May 2) on Podol, ul. Konstantinovskaya 59 / 5, unknown attacked. They stabbed me in the back, splashed a gas balloon, they wanted to strike a blow to the head with a hammer, but Ivych dodged, the attackers escaped.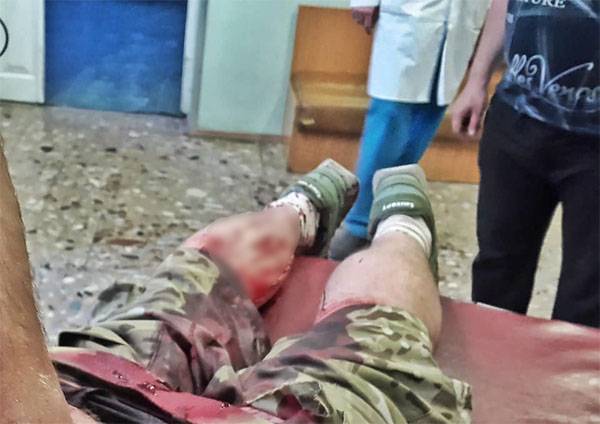 Next, describing the attack on the "cyborg" in Kiev, declare that they have a suspicion of an attack from the "pro-Russian forces." At the same time, supporters of the continuation of the civil war in the Donbas called such forces "rot". And they themselves, in all likelihood, consider themselves "the salt of the Ukrainian land."
The fact remains: the Ukrainian society is divided, and the authorities are trying to play on these contradictions, making all attempts to remain in their seats. What will the Ukrainian people say in the next election?