Parliamentary Secretary of the Ministry of Justice of Latvia Janis Iesalnieks advised everyone who disagreed with the translation of Russian schools into the Latvian language of instruction "to return to their homeland", reports
RIA News
.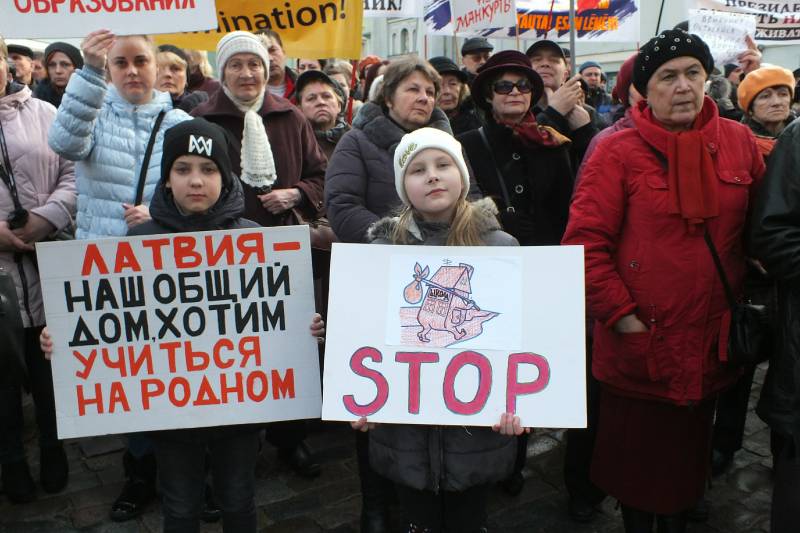 If someone here, in Latvia, does not like everything and wants everything in Russian, then you can safely return to your homeland,
wrote Jesalnieks, accompanying his publication with a poster "Motherland is calling!".
On May 1, the "May Day Demonstration" action took place in Riga, directed against the complete translation of school education into the Latvian language, as well as the start of first-grade education from 6 years and the optimization of educational institutions. About 10 thousand people took part in the march.
Previous action - "March of angry parents" - was 4 April.
Recall, the Latvian Parliament 23 March approved amendments to the law "On Education", requiring the transfer of all schools to the state language of instruction for the 2021-2022 school year. On April 2, this law was signed by President Raimonds Vejonis.
About 2 million people live in the territory of Latvia, of which 40% is Russian-speaking. However, according to the law, there is only one state language in the republic - Latvian, Russian has the status of a foreign language.