In Russia, they are outraged by the reluctance of the American administration to look objectively at the human rights situation in Ukraine, as well as silence in connection with the freezing of the investigation of the tragic events in Odessa 2014 of the year, reports
RIA News
Statement by the Russian Embassy in Washington.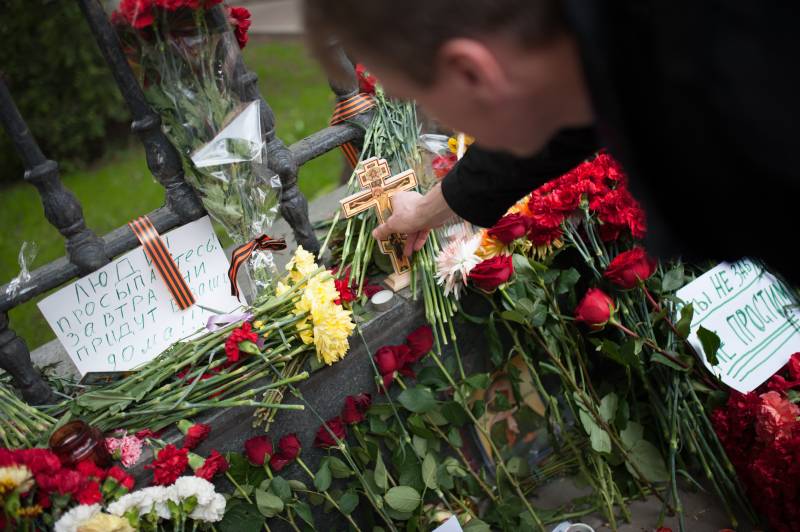 Today it is exactly four years since the tragic events in the Odessa House of Trade Unions, when dozens were killed and hundreds of innocent people suffered as a result of the arson of the building. The fact that the perpetrators of this terrible slaughter have not yet been punished, causes deep disappointment. The passivity of the Kiev authorities in investigating this tragedy only contributes to the growth of radical sentiment in Ukraine,
says in the embassy commentary.
According to diplomats, "impunity gives the nationalists a sense of permissiveness, and their excesses do not stop."
Outraged by the fact that the US administration bypasses the Odessa events and the actual "freezing" of their investigation by Kiev tacitly agree. This is confirmed by the fact that the conviction of this tragedy and numerous crimes similar to it in Ukraine did not have a place in the recent report of the State Department on the situation of human rights in the world. This situation can only be perceived as evidence of Washington's unwillingness to look objectively at the human rights situation in Ukraine and, using its influence on the Kiev authorities, to force them to correct it,
stated at the embassy.
The embassy added that "the United States, which declares itself almost a" measure "of intolerance to human rights violations, for the sake of political conjuncture, hypocritically turn a blind eye to the glaring instances of arbitrariness on the part of Ukrainian national radicals."