What did the relatives of the victims of the "seaside partisans" say about the new court verdict?
Today in the Far East there was a final court hearing regarding a gang, which in the media was called "Primorsky Partisans". We are talking about the grouping, which in 2010, announced a real hunt for law enforcement officers of the Primorsky Territory.
Members of the group, according to the investigation, began with the killing of 4-x residents of the seaside village of Kirov, who were engaged in the protection of hemp fields. Then there were numerous attacks on police / police officers, including the killing of a police officer on duty in the village of Rakitnoye, Dalnerechensky District. The gang members made several car thefts, robberies against local residents, burglaries. After attacks on ordinary law enforcement officers and residents of Primorye, the information plume of "anti-drug and anti-corruption defenders", which began to reach out for these people, dissipated.
28 April 2014, the members of the group were sentenced on the basis of a jury decision. Alexander Kovtun, Vladimir Ilyutikov and Alexey Nikitin were sentenced to life imprisonment in a special regime colony, Roman Savchenko - to 25 years of imprisonment, Maxim Kirillov - to 23 years, Vadim Kovtun - to 8 years of 2 months of imprisonment.
However, in 2015, after the appeal was reviewed by the Supreme Court, the sentences were reduced. Alexander Kovtun and Vladimir Ilyutikov were given life sentences of 25 and 24 years in prison. Roman Savchenko's term was reduced to 24 years, Maxim Kirillov - to 19 years. The sentence against Alexey Nikitin and Vadim Kovtun was completely canceled, the episode with the murder of four people was subject to repeated consideration by the Primorsky regional court.
The next trial resulted in the court finding the unproved guilt of killing the hemp field guards, as a result of which A.Nikitin and V.Kovtun were released in the courtroom after the decision of the jury. The prosecutor's office appealed the verdict.
New hearing led to a verdict: the judge appointed Alexander Kovtun 25 years imprisonment in a penal colony, Alexei Nikitin - 23,5 years in prison, Maxim Kirillov - 21,5 years colony, Vladimir Ilyutikovu - 25 years, Vadim Kovtun - 8 years in prison freedom in the colony of strict regime.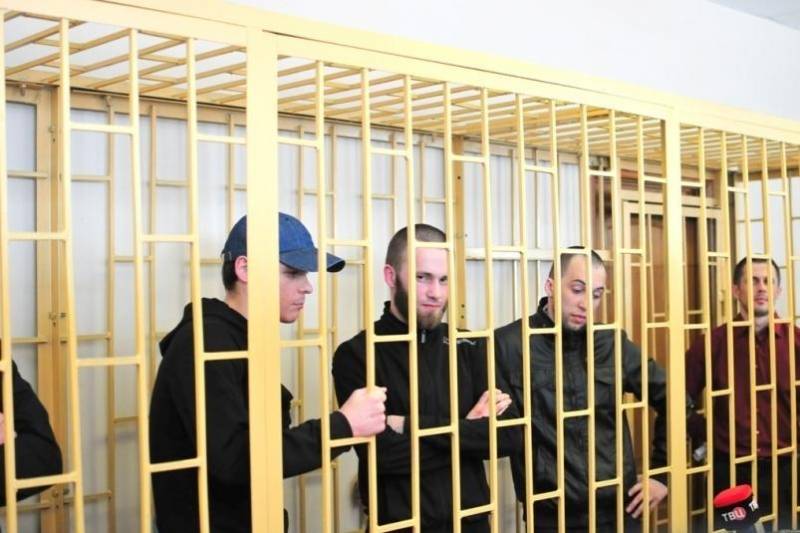 RIA News
gives the answer of the mother of one of the victims to the question of whether the verdict of the Primorsky Territory suits her:
Yes - happy. As a mother, I would shoot them myself. I thought they would come out, and that they were stashed away is good. They are guilty! I know them, I lived with them in the same house.