In Russia and Poland continue to comment on the decision associated with such a person as Tomas Maciejchuk. This man, we recall, in fact became in Russia a regular of various talk shows of a political orientation and did not hide his frankly Russophobic views. It became known the day before that the Federal Migration Service of Russia expelled the Polish journalist Maceychuk from the Russian Federation. The media appeared statements that he was banned from entering the Russian Federation for a period of 30 years. So Maceychuk himself described the situation:
Russian media began to carry all sorts of nonsense about the reasons for my ban on entering Russia for a period of 30 years and deportation to Germany, so I decided to report what really happened.
The Federal Migration Service of the Russian Federation has applied in relation to me paragraphs. 14 h. 1 Art. 27 H 114 FL. In their opinion, I used to stay in Russia illegally - I did not leave the country in due time. The problem is that I always flew to Moscow on a business 3 month visa and flew on time.
Reading
news
, you can find out that I was deported because of my help to Ukraine in the territory of Donbass during the Kiev-LDNR conflict, and also because I allegedly defiled the graves of Soviet soldiers. It's a lie. I have never defiled any graves and call upon Russian journalists to publish evidence, if they have any. Why hide such materials from the people? Also, there is information about the criminal case under article 282 of the Criminal Code of the Russian Federation. No case was brought against me under such an article - this is a lie. Further, some media outlets report that I was deported from Russia in April and refer to a court decision in Mytishchi. They write that I tried to break through to Moscow. This is also a lie - the court has fined me 5 thousand rubles. and let go. In Moscow did not break through. I was invited there by a Russian TV channel and bought tickets so that I could get on the air.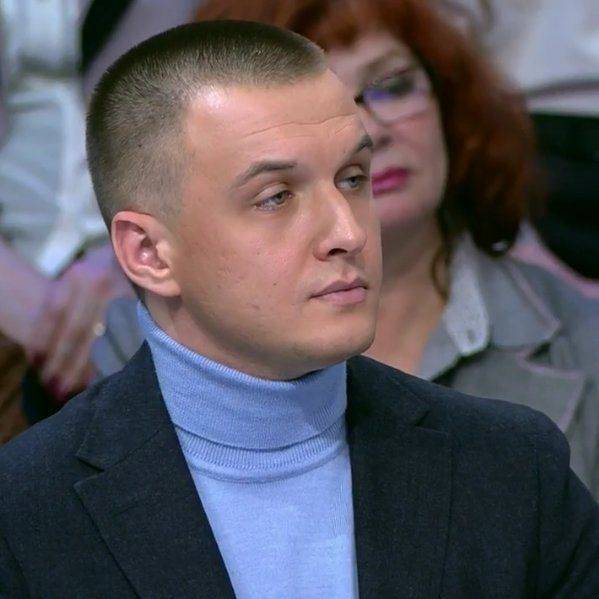 My personal opinion about what is happening? I went to a politically motivated order from above to remove me. I was warned that this could happen and said what topics not to touch in order to avoid it. Deportation and the entry ban on 30 years show the weakness of the Russian government, which is already openly following the path of censorship, prohibitions and isolation. It is difficult to fight for words and arguments in the studio, it is much easier to ban entry and to pretend that everything is good in the country, that salaries are not lower than in Romania, that you can live a decent pension, that Roskomnadzor works professionally and that Russia makes another breakthrough forward in the international arena ... although no one really wants to be friends with her, she has become toxic, and as a result, not a single foreign politician will even come to Moscow on the Victory Day parade. Even Lukashenko, Nazarbayev and Dodon will spend time not in Red Square, but in their capitals.
And no, I'm not angry, I felt that this situation would happen. Will I miss Moscow? Yes, I will - in bookstores, in clubs and in beautiful Russian girls who have no analogues in the world! :)
All good, all good luck and see you soon!
The representative of the Federation Council of the Russian Federation, Alexei Pushkov, commented on the deportation of Matseychuk as follows:
A brawler and Russophobe Macieychuk is denied entry to Russia until the 2048 year. The right decision. And he is not a "Polish journalist", but simply an impostor.
According to Pushkov, Maceychuk did not have accreditation from the Foreign Ministry and did not represent any media in Russia. Alexey Pushkov noted that it was not clear to him that in the Russian Federation Matseychuk was called a Polish journalist.
In Poland itself, Maciejczuk is a figure that few people in the media circles know. It was in Russia that he was singled out by individual television channels, on which they themselves then discussed the degree of Russophobia coming from this scandalous "guest".
* The title uses the string from the song of the "Gaza Strip" "30 years"