Ukraine will impose sanctions on Russia because of the case of poisoning in the British Salisbury Sripaley and holding presidential elections in Crimea, reports
TASS
statement by President Petro Poroshenko.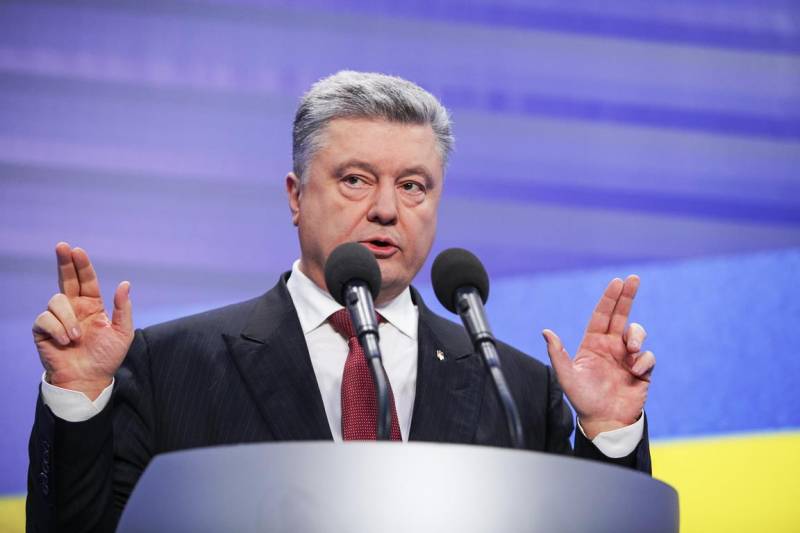 The Ukrainian leader said this today at a meeting of the Council of National Security and Defense.
With our today's decision, we will coordinate new sanctions, which are introduced with the coordination of US sanctions against citizens and legal entities of the Russian Federation,
said Poroshenko.
According to Poroshenko, the new sanctions "are connected both with the use of chemical
weapons
in the center of Europe, in the UK, and with the holding of illegal presidential elections in Russia on the territory of the occupied Crimea. "
Today, the republic's border service told about the vigilance of its employees who did not let into Italy citizens of Italy, the Czech Republic and the Russian Federation (apparently, journalists), who were going to Odessa to cover the anniversary of the tragedy in the House of Trade Unions 2 in May.
For only 1 in May, the State Border Guard Service did not allow pro-Russian-minded citizens of Italy, the Czech Republic and Russia to enter Ukraine (it sounds strange: a pro-Russian citizen of Russia, "VO")
says the message of the frontier service.
According to the ministry, "the citizens of Italy and the Czech Republic are not missed due to the fact that they improbably covered the events that occurred during the last period in Ukraine." And the Russian, as it turned out, "could not confirm the purpose of his trip."
All three foreigners returned by return flights
reported to the border guards.
Recall, 2 May 2014, the victims of the "euromaidan" radicals in Odessa were 48 people, most of whom were burned alive in the House of Trade Unions. As the Ukrainian party Opposition Bloc recently noted, those responsible for the incident have not been found.