The solemn opening ceremony of the Trans-Anatolian Pipeline (TANAP), one of the main segments of the Southern Gas Corridor (SGC) for the transportation of Azerbaijani gas to Europe, will be held on June 19 in Turkey, reports
TASS
report of the head of the investment department of the State Oil Company of Azerbaijan (SOCAR) Vagif Aliyev.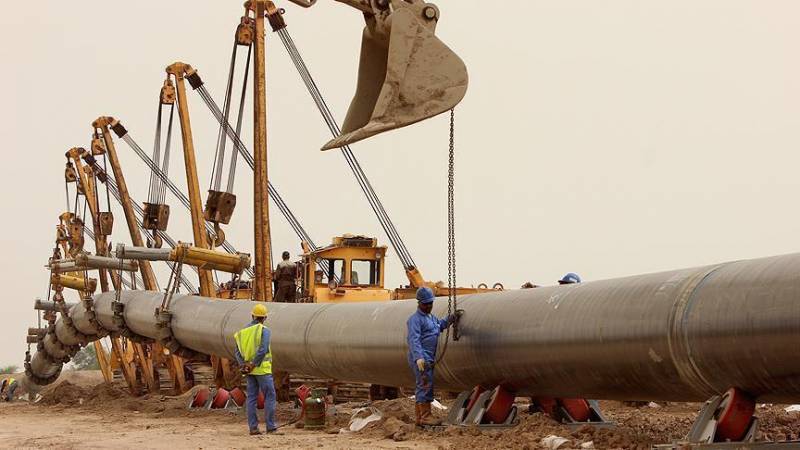 During the meeting last week (April 25), Azerbaijani President Ilham Aliyev and Turkish President Recep Tayyip Erdogan decided to hold the opening ceremony of the June 19 pipeline,
said the head of the department.
He noted that "the project" Southern Gas Corridor "is implemented in accordance with the schedule."
It is very difficult to implement such projects without government support. TANAP was considered as a strategic project and was fully supported by the participating States
added the head of the department.
He said that "TANAP will export 16 billion cubic meters of gas per year from the Shah Deniz field on the Caspian shelf, including 6 billion to Turkey, and 10 billion to Europe."
These volumes can grow to 31 billion cubic meters only due to the construction of additional stations,
said Vagif Aliyev.
He also did not rule out a doubling of supplies from Turkey itself (to 12 billion cubic meters per year).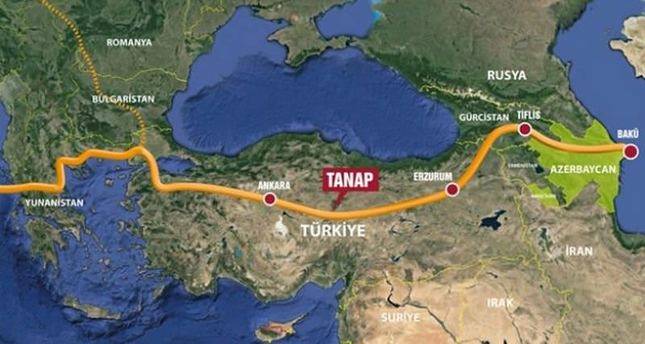 Help agency: "TANAP pipeline stretches from the Georgian-Turkish border to the western border of Turkey, where from the perspective it will connect to the Trans Adriatic Pipeline (TAP), which is also one of the segments of the Southern Gas Corridor." The start of gas supplies to Europe along this corridor, originating in Azerbaijan and passing through the territory of Georgia, Turkey, Greece, Albania and Italy, is scheduled for 2020 year. The cost of SGC exceeds $ 40 billion. "