A court in New York ordered the Iranian authorities to pay several billion dollars to relatives of victims of the terrorist attacks of 11 in September of 2001, reports
RIA News
The Hill newspaper post.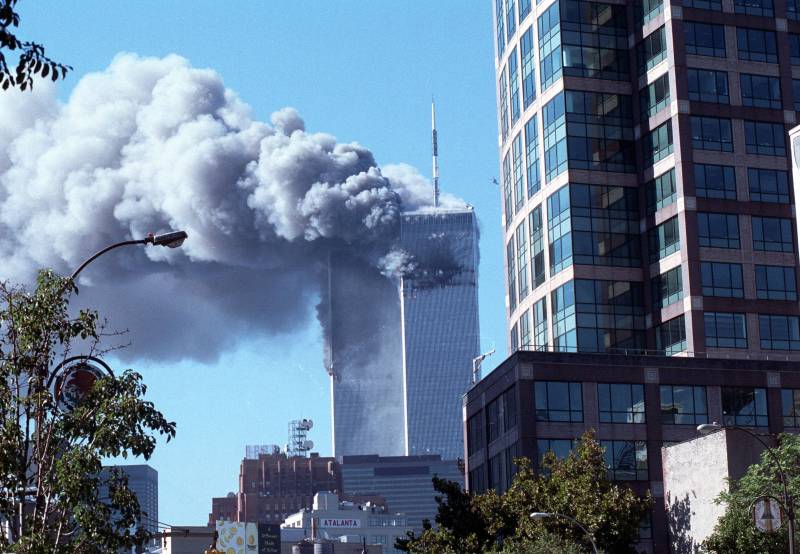 According to the court decision, "The Islamic Republic of Iran, the Islamic Revolutionary Guard Corps and the Central Bank of Iran have been found guilty of involvement in the death of an 1008 man." In this regard, Tehran must pay monetary compensation to the relatives of the victims.
According to a newspaper referring to court materials, "the amount of compensation varies depending on the degree of kinship: according to 12,5 million dollars to spouses of the deceased, according to 8,5 million dollars - to parents and children, according to 4,25 million dollars - brothers and sisters".
The decision was made despite the fact that a special commission to investigate the 9 / 11 terrorist attacks had not previously found direct evidence of Iran's involvement in the crimes. The court in New York seemed convincing to the argument that Tehran allegedly provided material assistance to the Al-Qaida group (banned in the Russian Federation).
According to the newspaper, the Iranian authorities are unlikely to pay the amounts indicated by the court. However, the plaintiffs in connection with the decision made have a chance to receive at least part of the compensation from the accounts of Iranian individuals and legal entities withdrawn (frozen) by the United States.