The decision of the US Treasury to extend the exit period for investors from the Russian aluminum business demonstrates the readiness of the American administration to listen to the weighty arguments of its partners, leads
RIA News
opinion of Vadim Iosuba, senior analyst at Alpari.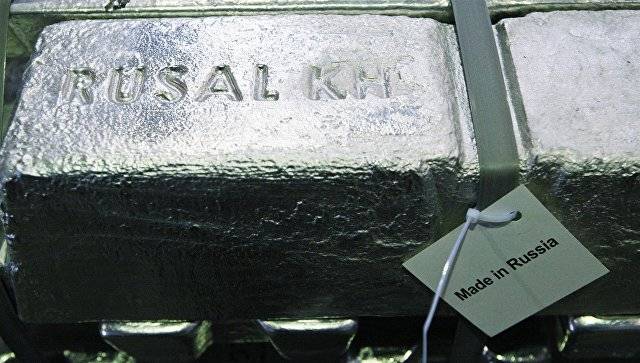 Earlier on Wednesday, the US Treasury extended the period allotted to investors for termination of business or ownership of assets Rusal, En +, Gaz until June 6 (initial term - May 7).
According to the expert, this
news
undoubtedly positive.
Firstly, this indicates a slightly softer sanctions policy. It can be seen that Washington is ready in some matters to soften the effect of sanctions, listening to the reasonable arguments of at least its European allies that it is impossible to leave these assets in the initial terms without serious losses. Secondly, we must remember the recent statements by Washington that these sanctions are not so much against the aluminum business, but personally against Oleg Deripaska,
said yosub.
And in the case of business restructuring, reduction of the share of the oligarch disgraced in the West, business sanctions can be lifted altogether. And the extension of time creates in this question additional space for maneuvers,
he believes.
In early April, the United States introduced new sanctions against the Russian Federation, for the first time blacklisting (SDN list), including large Russian companies controlled by Oleg Deripaska, Rusal and En +. Inclusion in this list means blocking assets in the United States and a ban on any business with these companies for US citizens. At the same time, the US Finance Ministry made it clear that they could lift the sanctions from Rusal if Deripaska gives up control of the business.