The United States, Germany and France expressed their willingness to finance the UN peacekeeping mission in the east of Ukraine, reports
RIA News
statement of the Deputy Minister for the temporarily occupied territories of the Republic Yury Grymchak.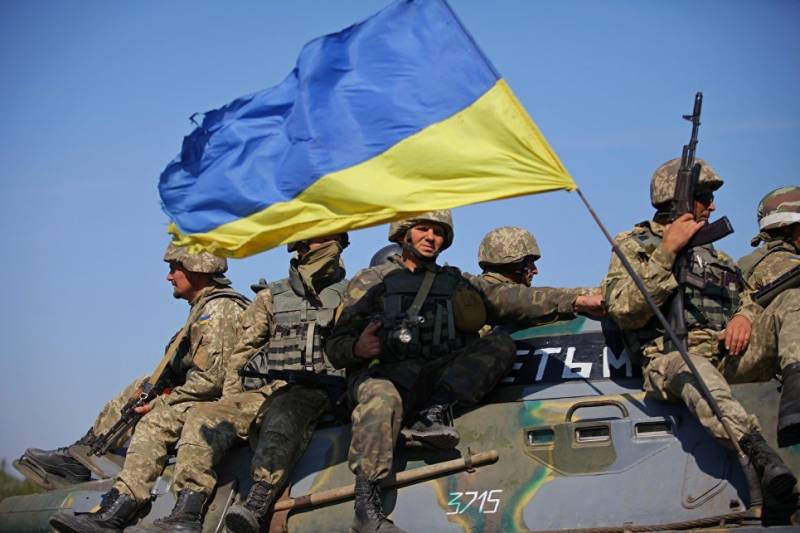 According to him, now Kiev has the most important thing - "calculations and agreements on donors of this operation." It remains only to find the troops and weapons.
Today we have dozens of countries that, conditionally speaking, earn on peacekeeping missions, namely by sending their troops. So I don't think we have a problem with this,
Grymchak stressed.
He noted that, according to estimates of the former NATO Secretary General, Anders Fogh Rasmussen, Ukraine needs 20-25 thousands of troops and five thousand police officers of the international mission.
Recall, on Monday, President Poroshenko signed a decree on the completion of the anti-terrorist operation (ATO) in the Donbass, which lasted more than 4 years. Instead, the operation of the joint forces of Ukraine began in the region. According to the president, the previous format has already exhausted itself. Now the management of the operation passed from the SBU directly to the Ministry of Defense.
The commander of the United Forces of Ukraine, Sergey Naev, today held a briefing at which he said that after changing the format of the operation, there will be no more active fighting in the Donbas.
We do not predict the escalation of hostilities due to the start of the operation. The operation of the Combined Forces is aimed at establishing peace, at eliminating any dividing lines and artificial barriers that now divide citizens of Ukraine and entire families. We did not come to stir up a conflict, but to speed up its completion,
said naev.
At the same time, "we understand well how insidious and unpredictable our opponent is, which is why considerable efforts will be directed at strengthening the position of the Armed Forces of Ukraine on the contact line," the commander added.