Prosecutor General Robert Muller, who is investigating the attempts attributed to Russia to intervene in the US 2016 election of the year, threatened to send Donald Trump an agenda for mandatory attendance and answering the questions raised, if he refuses to respond voluntarily, reports
TASS
Post Washington Post.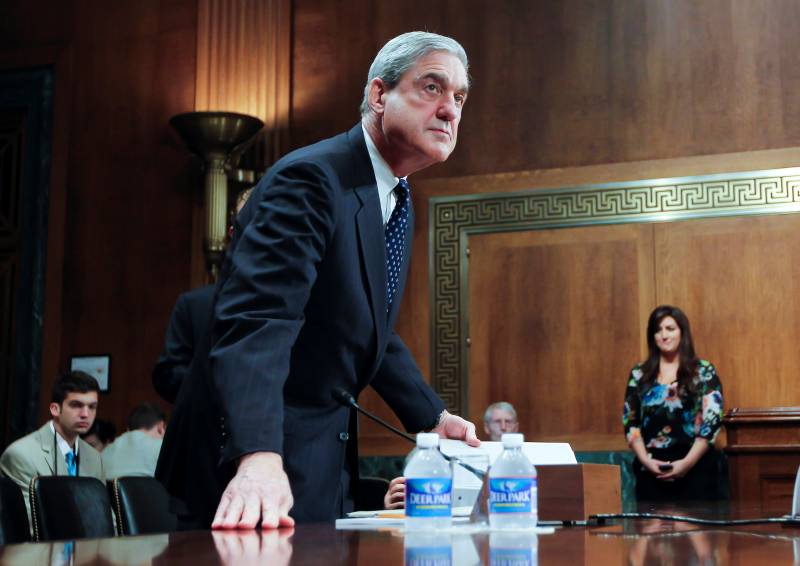 About this Muller informed Trump's legal advisers, whom he met at the end of last month.
"The team of lawyers informed the special prosecutor that the president does not formally have obligations to answer the questions of federal investigators, to which Muller threatened to send an agenda to the White House's owner if he flatly refuses to voluntarily answer questions of interest to the investigation," the publication says.
The newspaper explained that if the agenda is sent to the president, he "will be obliged to appear before the jury in an expanded composition."
As the newspaper found out, during the meeting with the Trump lawyers, the Muller team identified a range of topics around which the interrogation would be conducted. As a result, one of the lawyers of the President, Jay Sekulov, compiled an approximate list of questions that might be asked of the head of state. 49 scored a total of them.
According to media reports, during the interrogation, Muller hopes to understand "what motives Trump was guided in a number of situations during the pre-election race and after the inauguration."
Recall Special Prosecutor launched an investigation into the "Russian interference" in the elections in May 2017 year. Trump and representatives of his administration have repeatedly rejected the suspicion of any unlawful contacts with Russian officials during the election campaign. Moscow also denied allegations of attempts to influence the course of elections in the United States many times.