Sophisticated penalty igilovtsami captive officer CAA in Yarmuk. Syrian army revenge
Terrible scenes are published from the Syrian Yarmuk, on the outskirts of which the ISIL terrorists (* prohibited in the Russian Federation) by separate isolated groups continued to resist the Syrian government forces. The militants captured an officer of the Syrian army and staged an exemplary execution in the spirit of their barbarian traditions.
The gunman, who played the role of executioner, attached an explosive device to the helmet of a Syrian officer.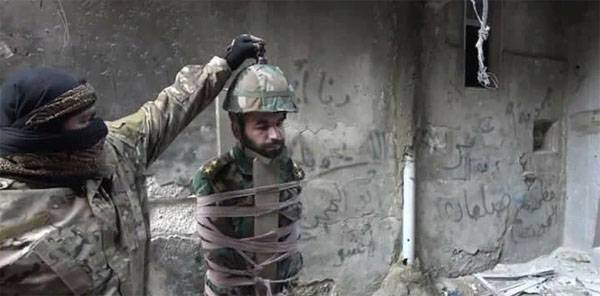 After that, the serviceman was lifted to the second floor of one of the buildings and hung by the legs. The sophisticated execution ended with the captive officer being thrown upside down - there was an explosion.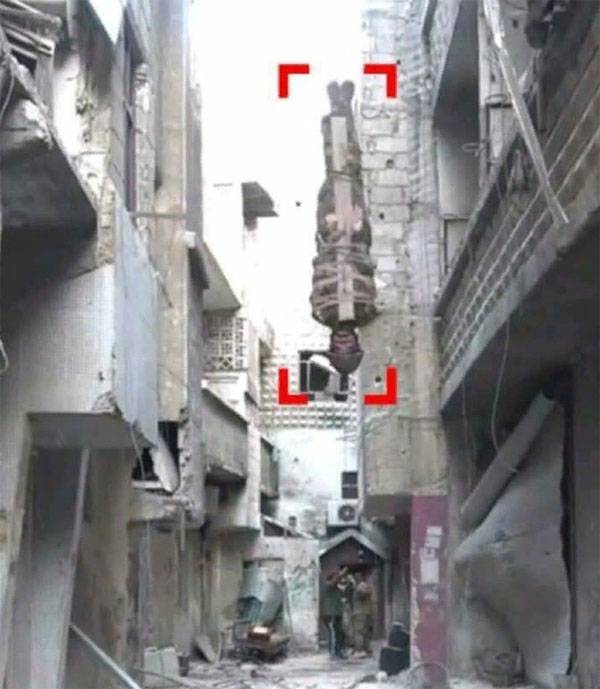 Command SAA confirmed the death of the officer and called his name - Aziz Issa.
At the moment, according to the Syrian military command, the city is completely free from terrorists. It was possible to free Yarmuk with the support of volunteer Palestinian detachments, whose representatives noted that the territory was controlled by militants who had direct contacts with foreign military instructors. It is not reported what kind of state these instructors represented.
Read more..
.