The Ukrainian government has less and less chances to stand up in the confrontation with the project to build the Nord Stream-2 gas pipeline, reports
RIA News
statement of former Minister of Energy of the country Edward Stavitsky.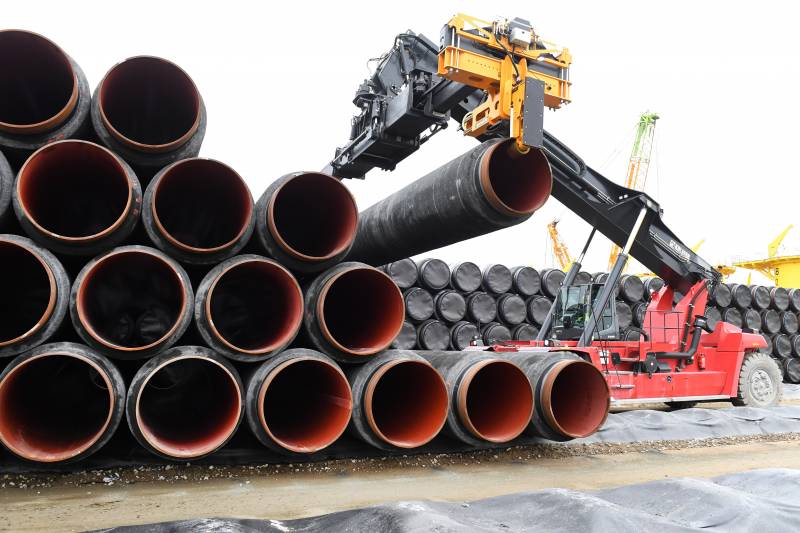 According to Stavitsky, Europe "needs a balance due to the reduction of UK gas production in the North Sea", as well as the refusal of Germany and Belgium from nuclear energy.
Ukraine loses its chance to stand in this confrontation,
the former official complained on the NewsOne channel.
He stressed that Ukraine's revenues "will be cut by at least half" after the commissioning of the Nord Stream-2 and Turkish Stream gas pipelines.
Stavitsky also recalled that Russia's share in the EU gas market is about a third.
Europe's gas consumption is about 425 billion cubic meters per year. Russia last year set a record and set about 150 billion cubic meters,
concluded the ex-minister.
The project "Nord Stream-2" involves the construction of 2-x gas pipeline with a total capacity of 55 billion cubic meters of fuel per year from the coast of the Russian Federation through the Baltic Sea to Germany. A new pipeline is being built next to the existing Nord Stream. The project is opposed by a number of countries, in particular, Ukraine, which fears losing revenues from the transit of Russian gas.