South Korea's leadership only a few days after the meeting with representatives of the DPRK delegation, including Kim Jong-un, "turned on the back". The President of the Republic of Korea, Moon Jae Ying, who, at a meeting with his North Korean counterpart, announced the beginning of a "big peace process" and that Seoul and Pyongyang "are themselves capable of making progress in relations," now hastened to announce that American troops "should not leave Korean Peninsula. Reported information service Ronhap.
The press service of the President of South Korea spreads the message:
American troops in Korea have no relation to the signing of a peace treaty with the North. They are on the peninsula as part of an allied treaty between the Republic of Korea and the United States.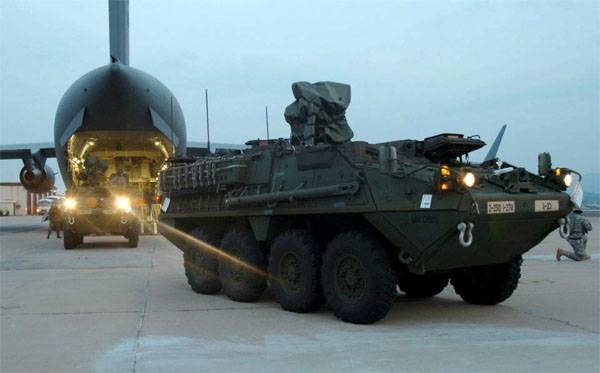 In the South Korean media, it is also added that Seoul relies on the American military contingent as the "guarantor of security on the peninsula in the neighborhood of a state like China." That is, now begin to link the stay of Americans in the Republic of Korea with the "protection from China"? The security paradigms are changing rapidly, so to speak, and here, obviously, there were no prompts from the American partners.
If Seoul himself passed back, then from his side to expect all the concessions requested from Pyongyang is already too presumptuous.
For reference: at the moment in South Korea is one of the largest US military contingents in the region, numbering almost 30 thousands of troops.