The President of Ukraine made a statement about the tests of the "improved
weapons
". We are talking about the "Duplet" combat module, about which the Ukrainian supreme tells on his Facebook page.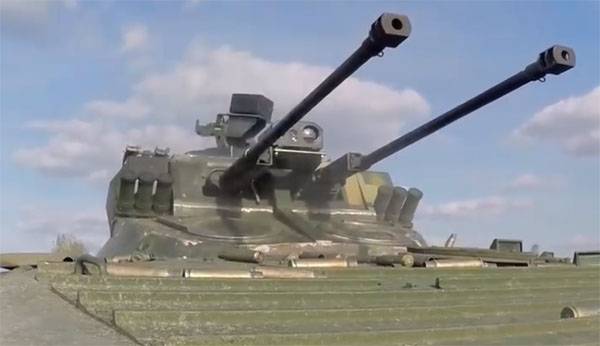 From the statement Poroshenko, made a few minutes ago:
An advanced combat module "Doublet", designed to upgrade armored vehicles, has been successfully tested.
"Zhytomyr Armored Plant" significantly improved the characteristics of the combat module and equipped it with an advanced fire system that allows you to track targets in automatic mode, calculate ballistic ammunition and conduct accurate fire both during the day and at night. We continue to work on strengthening the Ukrainian army.
The combat module consists of two 30-mm cannons, two 7,62-mm machine guns, an automatic grenade launcher, the Barrier ATGM. "Doublet" has a thermal imaging functionality, a computerized fire control system. "Doublet" is designed for installation on the BMP-2 and some other units of armored vehicles.
The video presentation of the "improved" combat module "Ukroboronprom" was published a week ago.
From the presentation:
First demonstrated at the Arms and Security exhibition in 2016. If necessary, and with minimal changes, this combat module can be installed, for example, for arming the main combat
tank
T-64, which allows you to turn it into a heavy guard vehicle support tanks "Sentinel".
In this case, the completion of the test "Guard" for the APU is not reported.