In Europe, they commented on the statements of Israeli Prime Minister Benjamin Netanyahu that Israeli intelligence allegedly was able to gain access to the "Iranian nuclear dossier", which was sent to Israel in January of this year. Recall that the head of the Israeli cabinet ministers made a presentation to the public "The Secret Iranian Nuclear Program", saying that Iran allegedly hides the safety of nuclear developments in secret laboratories.
Netanyahu presented several clips, which, as he claims, captured the footage, "proving that Tehran has not abandoned its program."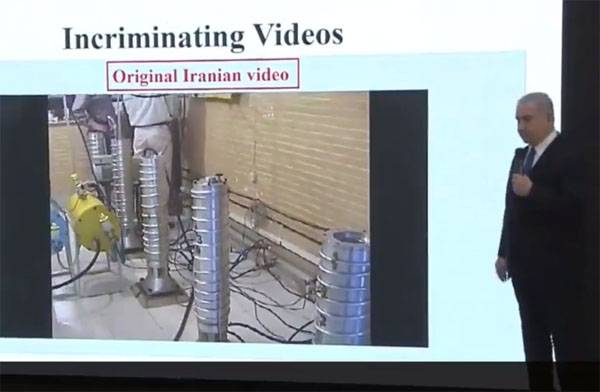 Netanyahu's speech took place against a booth with dozens of CDs and a cabinet with folders that supposedly contain all the data about Iran's nuclear program.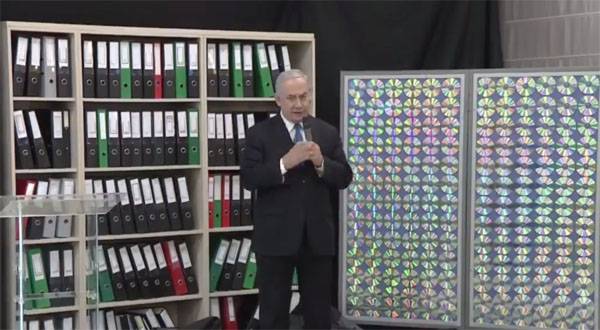 The head of the Council on Foreign Relations of the European Union and former Prime Minister of Sweden, Carl Bildt, commented on Netanyahu's presentation. According to him, everything that the Israeli prime minister presented was known before the agreement with Iran. No new data that Iran could save its program and continue to develop it, the head of the Cabinet of Israel is not provided.
A similar position was taken by the head of European diplomacy Federica Mogherini, who is referred to by the Iranian news agency IRNA. According to Mogherini, the Israeli Prime Minister's speech is based on outdated data.
In a British newspaper
The Guardian
A material was published which states that both the documents submitted by Netanyahu and the objects they are talking about were in fact already tested by IAEA experts in the 2005 year, and the analysis results were published in the 2011 year.
Experts point out that this presentation by Netanyahu, who attempted to provide actual historical data for up-to-date information, was mainly addressed to the White House, which recently was not used to relying on real evidence and acting on emotions. Emotions Netanyahu, as far as he could, so secured.
Recall that the EU rejects the idea of ​​completely abandoning the nuclear deal with Tehran, claiming unpredictable consequences.