The command of the Syrian government army decided to use an important tactical move, which, in fact, is not directly related to the conduct of hostilities. The command decided to open mobile recruiting stations in areas that have recently been liberated from the militants or are being freed from them at the moment.
In particular, several mobile recruiting stations are open in the territories previously occupied by terrorists in Eastern Kalamuna.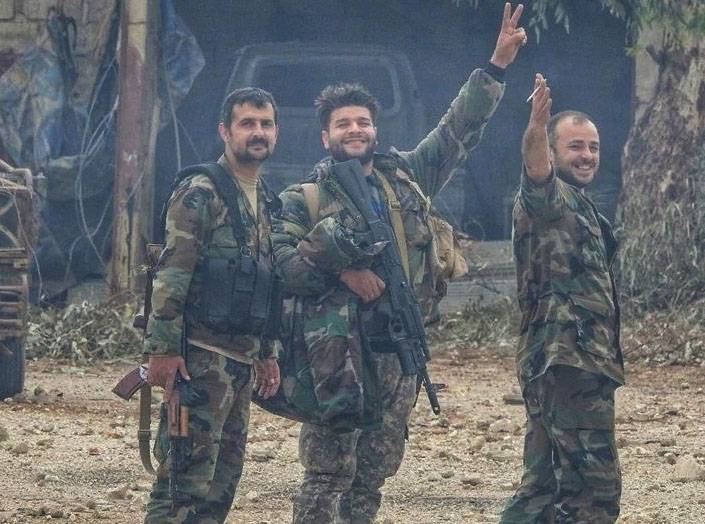 Mobile points operate in Ar-Ruhayb, where real men's lines are drawn up for entry into the CAA. Local residents report that they are already tired of living under the pressure of terrorists, whose leaders are mostly foreign citizens.
On mobile recruiting stations conducted a survey of candidates. Among other things, it turns out that one or another candidate was in the militant detachments. At the same time for those who were previously in the composition of such units, the door to the CAA is not completely closed. If during the inspection it is found out that the hands of the former militant are not covered with the blood of civilians or Syrian soldiers, then he is virtually guaranteed to enter the Syrian Arab Republic's armed forces. In the ranks of the CAA, there are already detachments formed from former militants who have laid down
weapon
and went over to the army in Aleppo and Eastern Gute. And they are acting very successfully, because they know all the tricks that the current adversary resorts to "from the inside".
Such actions of the command of the CAA, which reports on the establishment of a full army allowance for recruits, aims to ensure that terrorist groups finally lose support among those or other segments of the local population. If the militants lose such support and face additional forces to counteract the occupation, they will eventually lose the war, even if foreign support is still there.
It should be noted that in East Kalamuna, the SAA captured the largest number of trophies in recent months, including
Tanks
and armored personnel carriers that once belonged to militants.