Peacekeepers on the Ukrainian script. In Kiev, they know how to make the Russian Federation agree
A Ukrainian official, who calls himself the deputy minister for "affairs of temporarily occupied territories", said that Ukraine has the power to force Russia to agree to its terms for entering peacekeepers. Recall that the Ukrainian version of the introduction of international peacekeeping contingent is mainly due to the fact that "peacekeepers" should not be located where the armed conflict continues, but on the border with the Russian Federation.
According to the Ukrainian official, and we are talking about George Touk, in order for Russia to agree to such conditions for entering peacekeepers, it is necessary
increase pressure on Moscow
.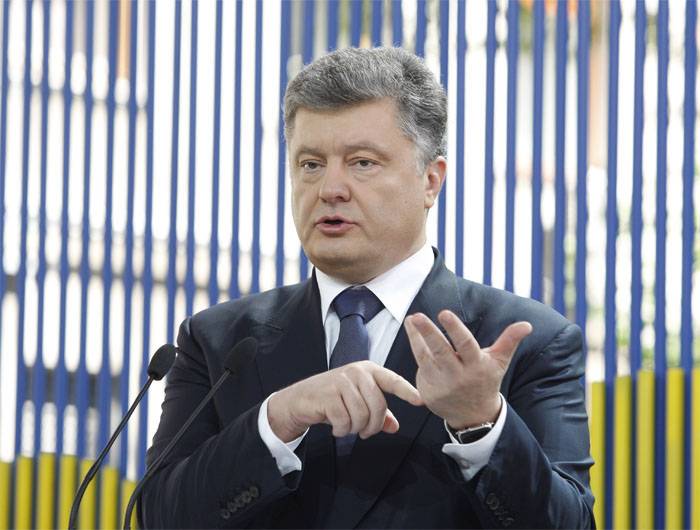 From the statement of Tuki:
Russia as a permanent member of the UN Security Council has the right to veto any decision and no one has any illusions that it will not use this veto right. There is the only possible way to overcome this veto - this is a vote by the UN General Assembly. But I have a persistent feeling that no one will go this way, because none of the permanent members of the Security Council will want to create a precedent so as not to get into a similar situation in the future. Therefore, the only real way today is to increase pressure on Russia in order to force it to agree to the conditions that Ukraine is putting forward with its allies.
Recall that Russia also speaks in favor of the likely introduction of a peacekeeping mission to the Donbass. At the same time, the Russian version is that the peacekeepers should be located where the shelling continues - along the line of contact. Their main task should be to protect the OSCE CMM, which is designed to monitor the implementation of the Minsk agreements by the parties to the conflict.
http://www.globallookpress.com