CAA tanks make militants peaceful. Why not give the Nobel Prize to Assad?
In the early morning, six buses with militants arrived from Yarmouk (a town in the province of Damascus) to the south of the province of Aleppo. In the buses, there are terrorists from Jabhat al-Nusra, a recognized organization of terrorism at the United Nations level. After the rebranding of "Dzhebkhat an-Nusra" (* banned in the Russian Federation), a number of UN countries decided not to include this structure in the terrorist list, apparently considering that changing the name and inversion of flag colors is enough for this.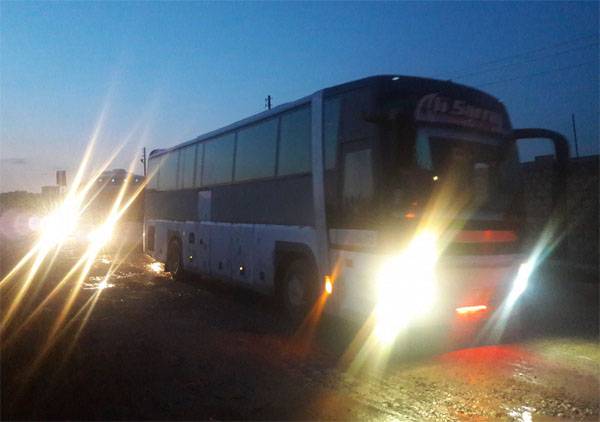 Recall that in recent days, online resources affiliated with the militants have been hysterical about the fact that the CAA is striking the Palestinian refugee camp in Yarmuk. Now the same portals do not comment on the news about what the al-Nusra militants did in the refugee camp.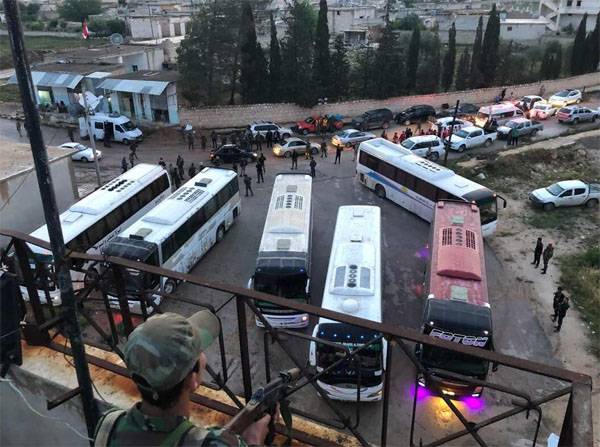 Against this background, fighting continued in the southern part of the province of Damascus with terrorists of another group - ISIL *. Igilovtsy continue to huddle to the border with Israel. The night before, the forward detachments of the Syrian government army reached the southern outskirts of Ijas Hajar Asvad, taking control over agricultural territories of hundreds of hectares. In the battles, which partially moved to the streets of the settlement, the units of the 4-th CAA armored division participate, against which the Igilovs use anti-tank systems and grenade launchers. To suppress resistance at night, airstrikes were inflicted on the positions of the terrorists.
At the same time, militants in the province of Homs, asked for negotiations with the command of the CAA, saying that they are ready to stop the resistance. This decision was made by the leaders of the militants against the background of the transfer of a large number of military equipment and personnel to the territories occupied by the terrorists.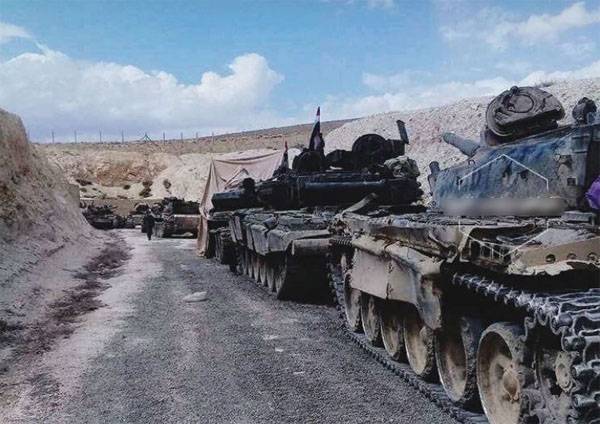 Lebanese Information Service
AMN
reports that negotiations have already been held, and as a result, the militants agreed to abandon armed resistance in the province of Homs. It is stated that the introduction into the liberated areas of the military personnel of the Russian military police instead of the units of the CAA is being discussed. Those who did not want to fold
weapon
will be forwarded to Idlib province. First of all - talking about the terrorists "Dzhebhat an-Nusra."
https://twitter.com/IvanSidorenko1