The American television channel CNN, which from the current president of the United States received the status of "fake news", came out with material telling about the negotiations between Donald Trump and Angela Merkel. The submission claims that one of the issues for Trump and Merkel's discussion was the relationship with the Russian president.
В
reportage
stated that Trump turned to Merkel with a request to tell him about "how to behave with Vladimir Putin, how to interact with him."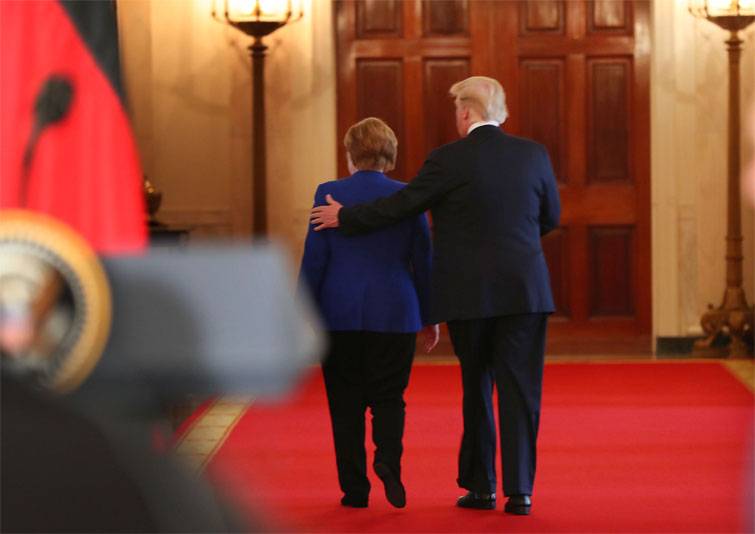 At the same time, the American channel did not say anything, what did Merkel say to Trump, if such a question came from the US president at all.
It is told in the material that the Trump-Merkel meeting was difficult to call "friendly." The US President immediately identified a number of claims against Germany, including claims that Germany does not comply with the NATO charter and deduct less than 2% of GDP to the military budget. Also, Trump blamed Germany for "automotive expansion." According to the president of the United States, German-made cars that "have low environmental friendliness flooded the United States."
The only thing that managed to find common ground was the conflict in Syria. Merkel said that Germany fundamentally supports the US position on Russia's actions in the SAR. Merkel noted that Russia's support
Syrian regime
unacceptable.
After the visit of the German Chancellor to Washington, the representatives of the German delegation said that they had managed to "open the window that allows us to get closer to understanding the way Trump's thoughts are."