Iran responded to Israel: Stop lying, open data on its own nuclear program
Israel is determined to destroy the very basis of the agreement with Iran, to which the countries involved in the settlement went for many years. Israeli Prime Minister Benjamin Netanyahu said:
Israeli intelligence has produced a huge amount of evidence that Iran's authorities lied, claiming that they'd finished weapons.
Netanyahu notes that Israel has "half a ton of materials, of which 100 thousands of documents talk about the Amad program.
The program "Amad", according to the Israeli prime minister, proves the development of Iranian nuclear weapons. All these developments, according to Netanyahu, after the well-known agreement "were hidden in a special repository, the location of which was not indicated to the experts of the IAEA."
Netanyahu:
The program simply changed the names, but all those who worked on its implementation remained. Mossad agents managed to penetrate this vault and steal the documents. We intend to transfer them to the United States and the IAEA.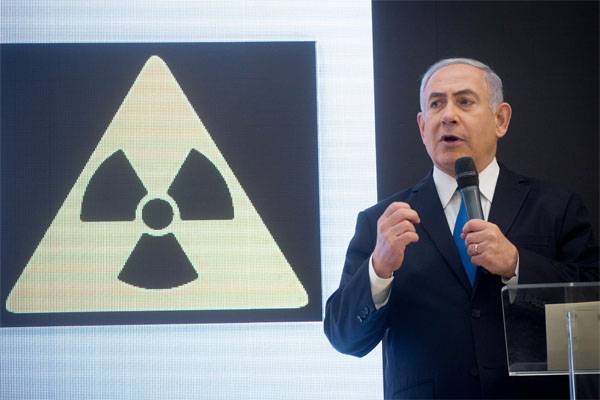 Trump commented on Netanyahu's statements, saying that breaking the agreement with Iran would be a signal for North Korea.
In Iran, Netanyahu was quoted as saying that hundreds of thousands of documents were supposedly bluffed and fabricated by Israeli intelligence services, adding that all of its facilities and repositories for IAEA specialists Iran had long since discovered and there are no secret laboratories and repositories on Iranian territory. At the same time, Tehran added that it's time for Israel to stop publishing lies and start revealing
its
nuclear program before the same IAEA specialists. Recall that Israel officially continues to deny the existence of nuclear weapons.
http://www.globallookpress.com