In the US, they are concerned about reducing the cost of maintenance for the F-35. Costs are becoming exorbitant even for the astronomical US military budget.
The exorbitant amount of expenses, which is formed in the modern version of maintenance, is connected, according to American experts, with the lack of software that would automatically tell the manufacturer that the maintenance time is already suitable.
Former head of the US Department of Defense's strategic development department, William Roper, who in the United States has made a name for himself in introducing innovative approaches to solving various technical problems, offers to invest in software development.
From his statement:
Many security problems will be solved if the software is done correctly, because preventive maintenance is largely due to software. And supply chain management occurs through software. In many ways, all this is similar to the domino principle. Only a predictive approach will ultimately help to build a chain so that it will reduce the overall maintenance costs of F-35. This will save both time and money.
Roper notes that, ideally, an artificial intelligence (AI) should follow the technical condition of a "smart" fighter. It is AI that is the cornerstone of the entire program.
So far, we have managed to reduce the cost of the F-35 pilot's helmet. According to the latest data, its cost has decreased from the initial $ 700 thousand to approximately half a million dollars.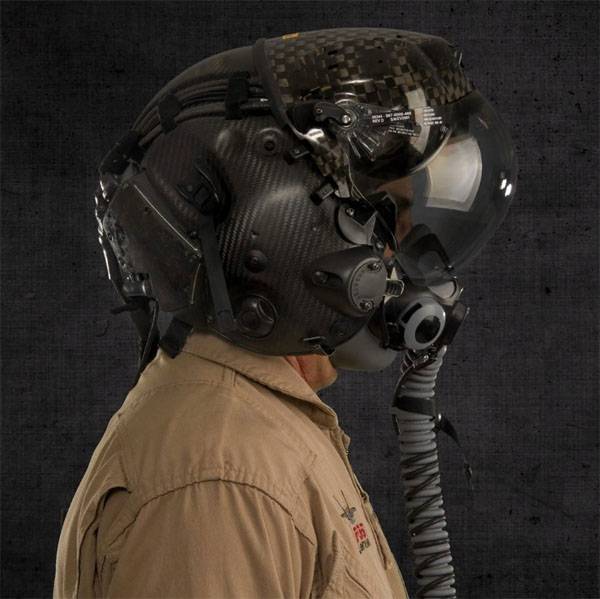 Now the program of modernization of management software - C2D2 (Continuous Capability Development and Delivery) is being implemented. The program should provide an account of options for the operation of the aircraft, the nature of the use of its weapons, engine operating modes. She also in automatic mode should allow in advance to make a signal about the order of those or other spare parts.
Not so long ago, the situation boiled down to the fact that one of the F-35B parts had to be printed on an 3D printer in order not to waste time and money on deliveries through a very complex logistics system operating in the USA today.