In Armenia, on Monday in 18: 00 (17: 00 in Moscow), the nomination of candidates for the post of prime minister of the republic was completed. The leader of the protest actions Nikol Pashinyan became the only candidate for the post, spokesman for the republic's parliament Arsen Bababyan said.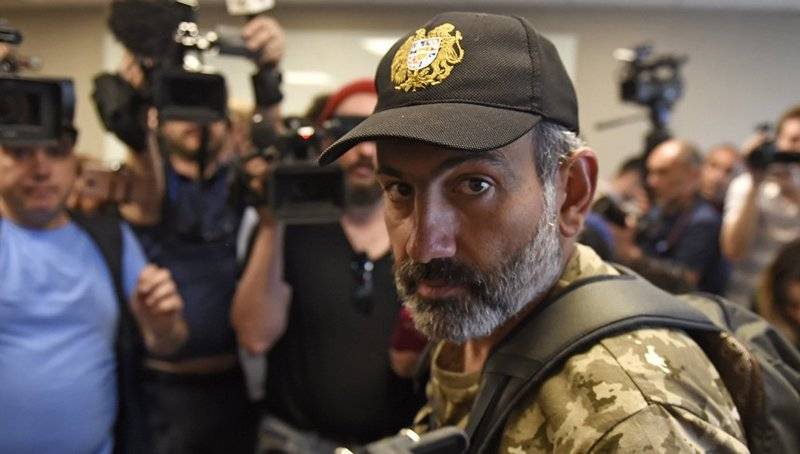 1 votes are needed to elect a prime minister in parliament, which is scheduled for May 53.
Pashinyan's nomination was put forward by the Yelk faction, which holds nine votes in the legislature. The oppositionist needs an 53 vote from 105 to be elected. The opposition Tsarukyan faction (31 vote) and the Dashnaktsutyun faction (seven votes) said they would vote for Pashinyan. To elect Pashinyan, he needs six more votes from the faction of the ruling party.
The faction of the ruling Republican Party has an absolute majority of votes - 58 deputies. The party, the leader of which is former Prime Minister Serzh Sargsyan, said that they would not nominate the new head of the government, but they have not yet reported on the voting position.
Actions against the election of ex-President Serzh Sargsyan as Armenian Prime Minister began on April 13. The opposition accuses Sargsyan, who was twice elected to the presidency, of poor management and the deterioration of the economic situation in the country; On April 17, the opposition announced the start of a velvet revolution. Despite the protests, on the same day, the Armenian parliament elected Sargsyan head of the Cabinet. Less than a week later, on April 23, Sargsyan resigned amid ongoing protests. Earlier, amendments to the Constitution of Armenia came into force, according to which the prime minister will have the broadest powers.