Recently, seven pilots of Eurofighter fighters resigned from the Bundeswehr, reports RT with reference to Contra Magazin. The reasons for their departure are unknown, however, according to the publication, German pilots simply "no longer want to fight" and participate in the preparation of the "NATO military campaign against Russia."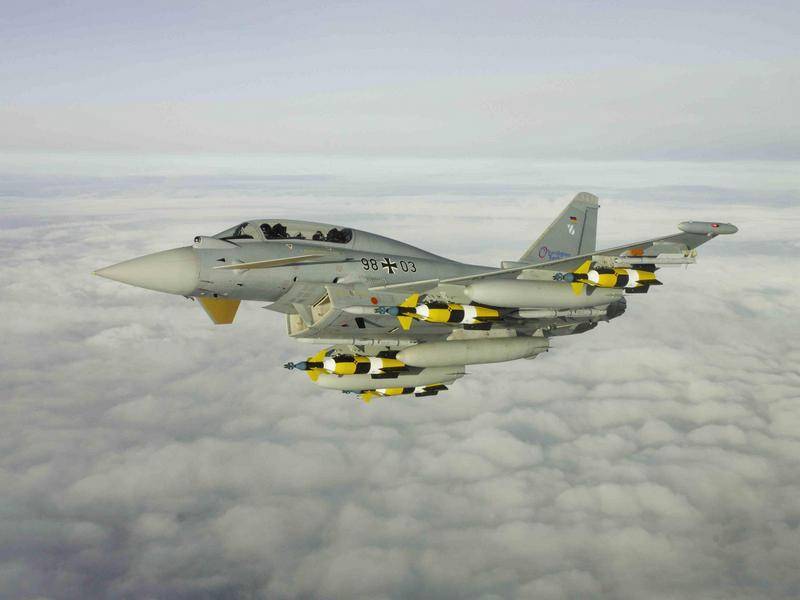 Eurofighter 140 fighters are in the service of the German Air Force, although not all of them are functioning. In total, the German air force has 120 fighter pilots, but their ranks are thinning: according to an official spokesman for the German Air Force, in the past weeks, seven of them have left the service, Contra Magazin reports.
As the representative of the German Air Force noted, the dismissal of the pilots was an unpleasant event, but would not affect the combat readiness of the German army.
Recently, the German Chamber of Accounts accused the Bundeswehr of embezzling funds allocated to train fighter pilots, which amount to about five million euros per person. The specific reasons for which the pilots quit were not disclosed.
The Bundeswehr has often been criticized in recent years for problems with
weapons
and military equipment. Thus, at the end of February, a report was published on the state of the German armed forces in 2017, in which it was said about the "extremely unsatisfactory material equipment of the Bundeswehr".