President of Ukraine Petro Poroshenko on Monday officially announced the completion of the so-called anti-terrorist operation in the Donbass and the beginning of the operation of the combined forces in the region.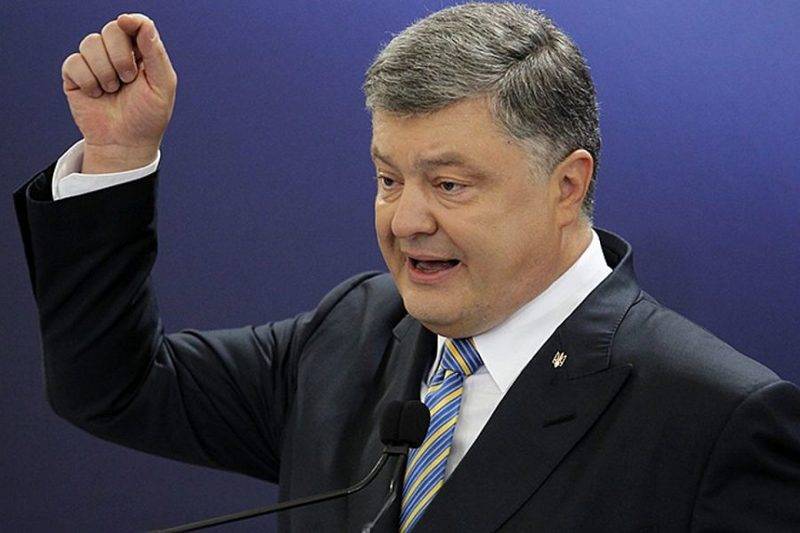 30 April 2018, the large-scale anti-terrorist operation in the territories of Donetsk and Lugansk regions is completed. We are now starting a military operation under the leadership of the Armed Forces of Ukraine to ensure the protection of the territorial integrity, sovereignty and independence of our state
- quotes Interfax-Ukraine Poroshenko.
According to the TV channel "112 Ukraine", Poroshenko signed a decree on the start of the operation of the combined forces.
I sign the decree ... on the commencement of the operation of the combined forces to ensure national security and defense
- said the Ukrainian leader.
We will do everything possible so that as soon as possible the land of occupied Donbass returns under the sovereignty of Ukraine, and for hundreds of thousands, millions of temporarily displaced persons forced to leave Donetsk and Lugansk lands, we will create conditions so that they return as soon as possible and restore normal in the Donbass
- cites the words of the Ukrainian leader of his press service.
Earlier it became known that Poroshenko appointed Lieutenant-General Sergey Naev to command the new operation in the Donbas.