Plus four. Party Su-30SM entered the ZVO air regiment
Four Su-30CM fighters replenished the air regiment of the Western Military District, stationed near Kursk, the district press service reported.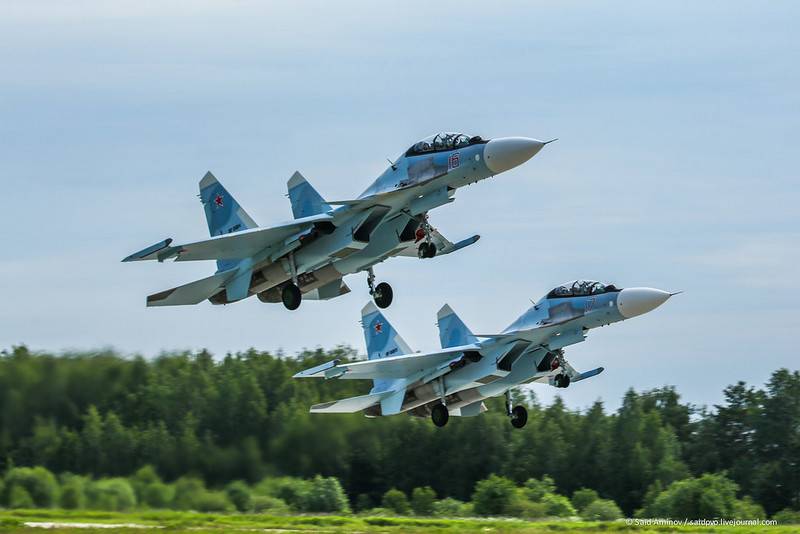 The fighter pilots of the aviation regiment of the Western Military District, stationed in the Kursk Region, this year received the first batch of the Su-4CM multi-purpose fighter "30 +" generation. Four aircraft were taken at the factory in Irkutsk and flew more than 5 thousand kilometers.
- said in a statement
The press service clarified that the arriving Su-30CM aircraft were received to replace the MiG-29CMT fighters in service with the regiment.
The Su-30CM twin multipurpose super-maneuverable fighter is a further development of the Su-30MKI and the latest modification of the base Su-30. It has been modified in accordance with the requirements of the Ministry of Defense of the Russian Federation on armament, radar systems, communications and identification systems, and other equipment. The first contracts for the supply of Su-30CM Russian army were concluded in 2012 year. The aircraft is designed to gain air superiority, block enemy airfields at great depth, destroy air, ground and sea targets.