The Institute of Modern Warfare, which belongs to the United States Military Academy at West Point, published a report in which it noted that the railways of Latvia, Lithuania and Estonia pose a problem for the rapid movement of alliance forces due to different standards, since in these countries the railways still remain since the days of the Soviet Union and have not changed, RT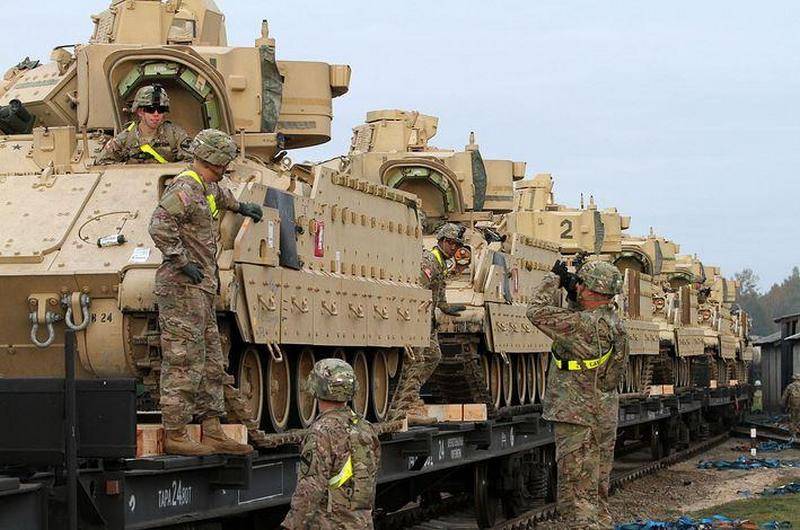 This incompatibility means that trains carrying military equipment and supplies from large NATO bases in Germany or Poland will have to move their cargo to trains adapted to the Russian track, or to deliver it to its destination by truck. Both options require not only considerable time, but also the involvement of trained personnel and substantial military resources, such as heavy equipment transportation systems, military police and security guards. In addition, awareness is needed in such operations and the ability to conduct them
- reported in the material.
It also notes that Russia is actively using the railway communication to transfer its military units. As an example, the document cites the "Zapad" exercise, which took place last year, when Russia used trains to transport forces to neighboring Belarus.
Vladimir Anokhin, Vice-President of the Russian Academy of Geopolitical Problems, commenting on this situation, said that under current conditions, the Alliance would need at least two days under the most comfortable conditions to transfer NATO troops from Germany to the borders of Russia.
Experts of the American Institute of Modern Warfare emphasize that in the field of railway infrastructure, the Baltic countries are significantly lagging behind other European states.
Plans to remedy the current situation already exist. Thus, the EU has planned the implementation of the Rail Baltica project - the construction of a European standard railway line, which should connect the Baltic countries, Poland and Western Europe. However, the report notes that the project will be completed no earlier than 2025.
Experts recommend resolving the issue of the Baltic railways as soon as possible. The modernization of railway lines will create advantages for NATO, according to the institute.