Syrian sources report that military installations in the provinces of Homs and Aleppo have been subjected to new rocket attacks. The government television channel Surya issued a report that the shelling of one of the military installations led to a fire. At the same time there is no official data on the dead and injured, as well as on who exactly delivered the missile attacks on Syria.
Other sources (non-Syrian) confirm information about rocket attacks. In particular, the Al-Arabia Information Service reports that the 47 position of the motorized rifle brigade of the SAR armed forces, several kilometers south of the city of Hama, came under fire. Also a blow was struck at the village of Salhab in the same area and at a military airfield in the province of Aleppo. It is located in the Neyrab settlement area - an international airport in the mentioned province of Syria.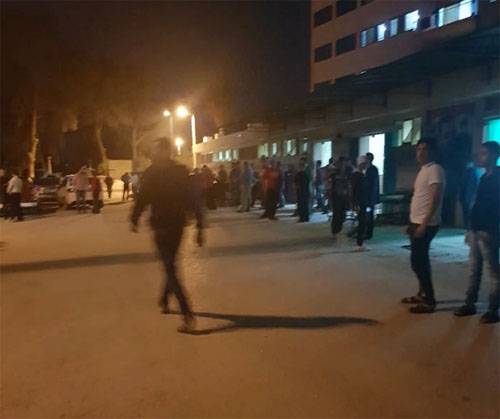 Western media reported that one of the military targets on which they were attacked was "the center for recruiting and training pro-Iranian forces." It is also stated that several other missiles were in warehouses with Iranian weapons and ammunition.
Reuters does not confirm data on missile strikes from official sources, while referring to unofficial sources, reports that the strikes led to the fact that "dozens died and were injured."
In social networks it is suggested that the blows could have been inflicted by the Israeli Air Force. The Israeli military command often does not officially report on Syria's attacks, and ignores journalistic inquiries about it.
Israeli edition
Haaretz
writes about unknown rockets, quoting the word "unknown".