What do Russians think about Western sanctions?
Half of the citizens of the Russian Federation do not feel the influence of Western sanctions on their daily lives, but most see their impact on the country's economy, and more than a third consider it negative, reports
RIA News
.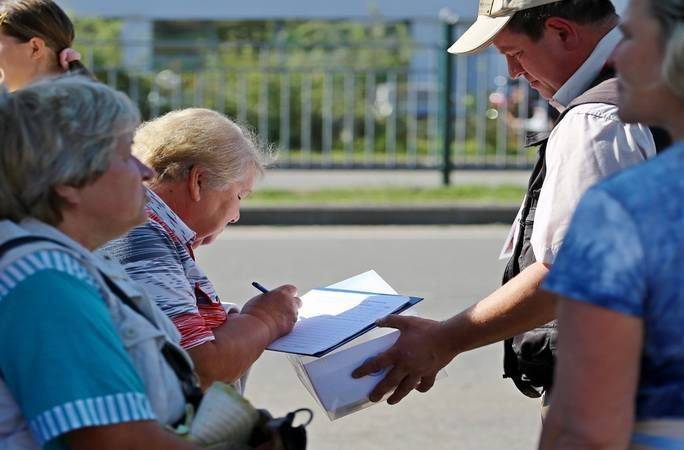 The results of the survey were published on its website by the Public Opinion Foundation.
During the survey, respondents were asked, among other things, whether sanctions "affect the lives of people like you." More than half (51%) stated that they did not affect (in 2014, 34% answered this way, and in 2016, 40% of respondents answered).
23% of respondents reported a significant impact of the sanctions this year (previously 24%). It is believed that sanctions affect life, but 19% is insignificant.
"Meanwhile, more than 70-percent of Russians say about the impact of sanctions from other countries on the economy of the Russian Federation, including 44% say significant impact, and 29% say about insignificant impact. At the same time, according to 37% of respondents, sanctions have a rather negative impact on the Russian economy, while 30% consider it rather positive, "the article says.
More than a third of respondents (36%) are convinced that Russia and the countries of the West are equally interested in the mutual lifting of sanctions. 20% believe that Russia is more interested in this.
The survey was conducted on April 21-22, and 1,5 thousand respondents living in 104 settlements of 53-x regions of the Russian Federation took part in it.
https://rossaprimavera.ru