Large landing ship (BDK) "Minsk" Baltic
fleet
returned from a long hike lasting about 7 months, reports
press office
Western District.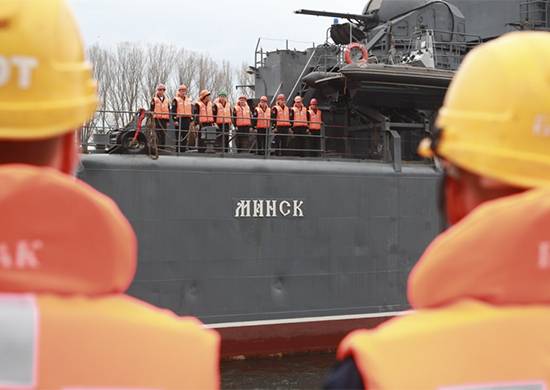 The crew of the BDK "Minsk" was in the campaign for almost 7 months, carrying the flag of St. Andrew through the Mediterranean, Black and North Sea, as well as the Atlantic Ocean. The ship passed over 20000 nautical miles, made calls to a number of Russian and foreign ports, including Sevastopol, Novorossiysk, Tartus and Lisbon,
says release.
One of the main objectives of the campaign was the demonstration of the flag of St. Andrew.
It is reported that "in the Mediterranean, the ship operated as part of a permanent operational connection of the ships of the Russian Navy; according to a unified plan, numerous trainings were conducted with warships of the Pacific, Northern and Black Sea fleets, joint tasks were worked out at the inter-fleet level ".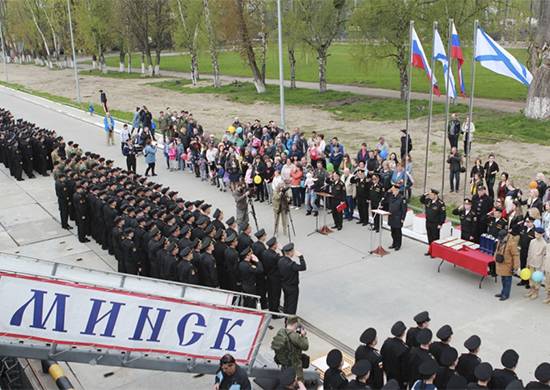 In addition, "the crew of the ship independently performed dozens of combat training tasks, among them - exercises on air and anti-submarine defense, various ship exercises and training, artillery firing at sea and air targets," added the press service.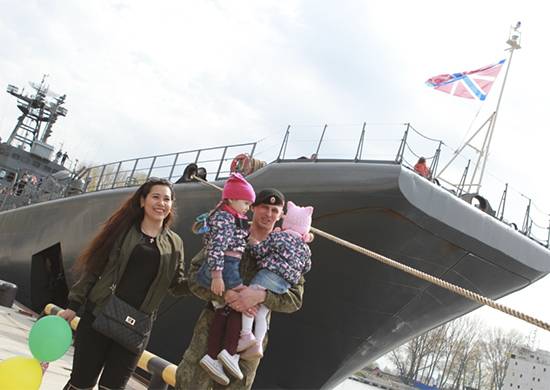 At the solemn meeting, the commander of the Baltic Fleet, Vice Admiral Alexander Nosatov, congratulated the ship commander and crew on the successful implementation of the tasks and wished new successes in combat training.
"The BDK returned from a long hike, technically sound and ready after the replenishment of the necessary stocks to carry out the tasks for the intended purpose," - noted in the district.