The Syrian military has agreed on the withdrawal of anti-government groups from 3-x settlements, located south of Damascus, reports
RIA News
message agency SANA.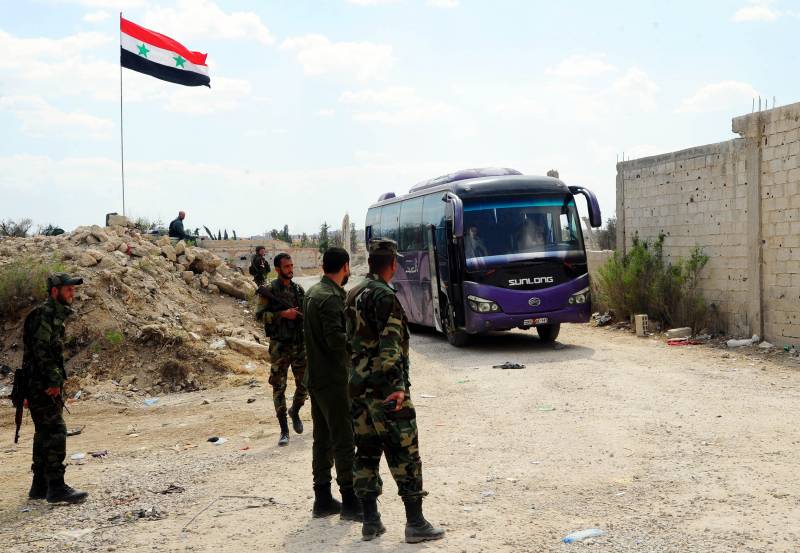 These are the settlements of Yald, Babil and Beit Sahm.
According to the agency's source, the militants "will either be able to leave the area with their families, or remain and settle their legal status after
weapons
».
The interviewee noted that the agreement was reached a few hours after the start of the offensive of the government forces in this direction.
On Saturday, the agency reported that the Syrian army advanced noticeably in the south of Damascus, breaking through the defense of the IG terrorist group (banned in the Russian Federation) in the regions of Jura, Esali, and El-Hajr Al-Aswad.
Fierce fighting is currently "continuing on the part of the Syrian capital in the Kadam quarter and in the Yarmuk Palestinian refugee camp," the newspaper notes.
The Yarmuk and surrounding settlements remained the last stronghold of terrorists in the entire suburb of Damascus. The operation to clean up the area near the capital began on April 19.