President of Ukraine Petro Poroshenko wrote in his "Facebook" about the victory of Ukrainian troops over the Bolsheviks in the Crimea in 1918, reports
RIA News
.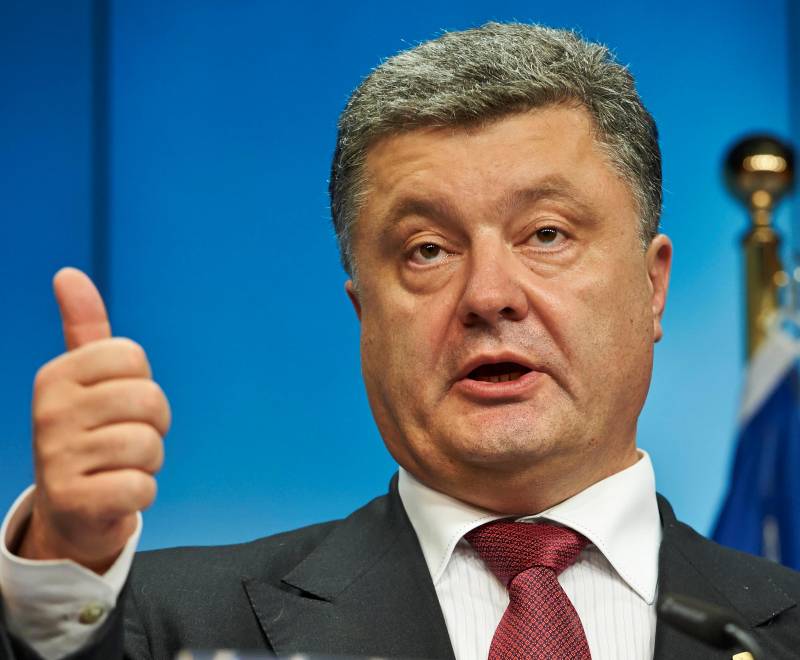 April 29, 1918 over the vast majority of ships of the Black Sea
fleet
in Sevastopol, a blue-yellow flag was raised. The proclamation of the creation of the Ukrainian Navy finally fixed the victory of the Ukrainian movement in the fleet,
Poroshenko writes.
He added that "the actions of the Ukrainian army led to the fall of the Bolshevik regime in the Crimea."
At the end of his post, the president added: "#Crym is Ukraine."
Apparently, he is referring to the Crimean operation 1918 of the year, during which a group of troops of the Ukrainian People's Republic (UNR) under the command of Peter Bolbochan undertook a campaign on the Crimean peninsula in order to overthrow Soviet power there and establish its control.
As for the Black Sea Fleet, he stayed under the blue-and-yellow flag for only a day: some of the ships were captured by the Germans, some were flooded.