US authorities often ignore problems in their own country, but they enthusiastically interfere in the internal affairs of other states, reports
RIA News
statement by the representative of the Chinese Foreign Ministry Hua Chunying.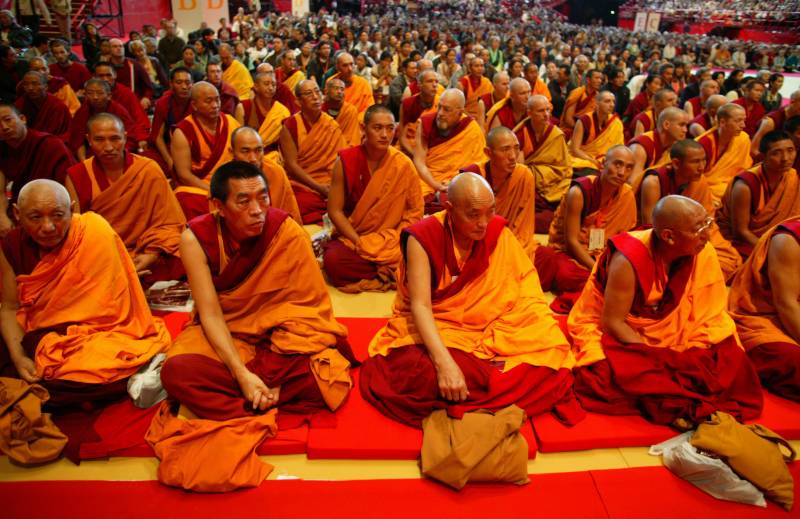 Recently, the US Senate adopted a resolution stating that only officials from the entourage of Dalai Lama XIV have the right to determine who will be Dalai Lama XV. In this regard, they recommended that the Chinese authorities not intervene in the process, since any actions by Beijing in this situation will not be effective.
Chunin recalled that the reincarnation of the living Buddha in Tibetan Buddhism is "a unique system of inheritance, consisting of a complex of religious rites and historically established rules." Thus, "the rite should be performed in accordance with the rituals, traditions and laws of China," while foreigners should not interfere in this process.
US congressmen and officials should focus on serving their own people, but, unfortunately, they always selectively ignore the problems they face at home, and at the same time show extraordinary enthusiasm for the internal affairs of other countries,
concluded the diplomat.
The agency recalls that "the Dalai Lama in Tibetan Buddhism is considered the embodiment of the bodhisattva Avalokiteshvara; From the 17th century until the 1959, the Dalai Lamas were theocratic rulers of Tibet, leading the country from the Tibetan capital Lhasa. "
The Dalai Lama is considered the spiritual leader of the Tibetan people. After the death of the Dalai Lama, the monks organize a search for his next incarnation.