The second stage of the Aviadarts-2018 competition has been completed in the Russian Aerospace Forces
В
aviation
associations of the Aerospace Forces completed the second stage of the competition for air training of flight crews "Aviadarts-2018"
press office
Ministry of Defense of the Russian Federation.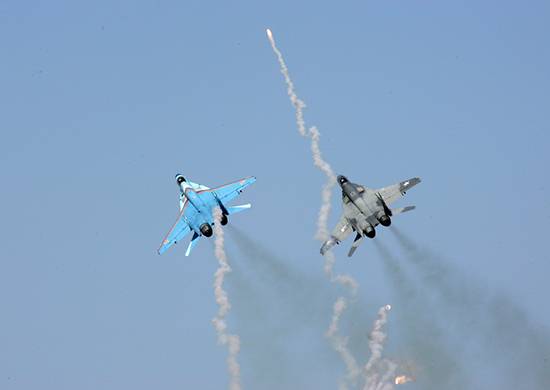 According to the ministry, about the 150 crews of operational-tactical, long-range, military transport and army aviation took part in the competitions. In total, at this stage of the competition, more than 10-ti aviation ranges for the use of aviation weapons were involved.
competition participants operating at Su-27SM3, Su-30SM, Su-35S, Mig-29SMT, bomber Su-24M and Su-34, Su-25 various modifications transport Il-76MD, distant Tu-22M3, Mi-8, Mi-24, Mi-35 and Ka-52 helicopters,
says release.
The press service clarified that "during the competition, the crews overcame the air defense system, carried out aerial reconnaissance, performed elements of pilotage and used aviation means of destruction for ground targets."
The winners of the second stage will become participants in the All-Russian competition Aviadarts-2018.
Ministry of Defense of the Russian Federation