DPRK leader Kim Jong-un during talks with South Korean President Moon Jae In said that nuclear
weapons
there will be no sense in the event of the official end of the war with the United States, reports
RIA News
.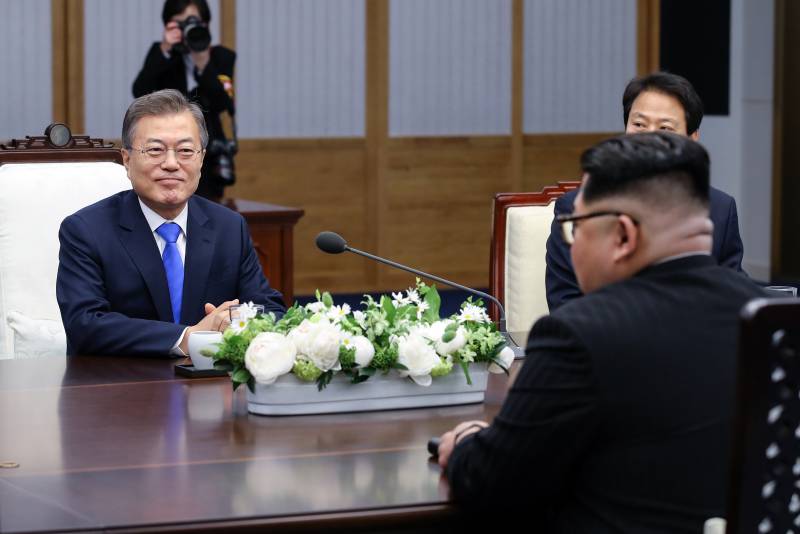 If our meetings with the United States are frequent, and in the future trust and immunity agreement is reached and that the war will end, why should we have nuclear weapons and live in difficult conditions?
quoted Kim Jong-un's statement as a representative of the South Korean administration, Yong Yong Chang.
He emphasized that "despite the fact that Kim Jong-un has always opposed the United States, people will understand that he is not the one who would drop nuclear weapons on the United States, South Korea or the countries of the Pacific region."
He also reported on the North Korean leader's promise to close the Phunheri nuclear test site in May.
In order to ensure transparency for the international community, we intend to invite experts and journalists to the DPRK,
Kim Jong-un said at the meeting with the President of the Republic of Kazakhstan, which took place on April 27.
Recall that after the Korean War (1950-1953), which ended with the signing of an armistice agreement, the state of war is formally preserved on the peninsula. Earlier, US President Donald Trump, who is expected to meet with Kim Jong-un in late May, expressed confidence that the "Korean war will end."