The US Department of State clearly had to step up after German Chancellor Angela Merkel, while on a visit to the United States, made it clear that she opposed the cancellation of the current "nuclear agreement" with Iran. Recall that, according to Merkel, the rupture of this agreement by the United States and several other participants in the transaction may lead to unpredictable consequences. A similar position is expressed by the President of the European Commission, Jean-Claude Juncker.
In the USA, they do not hide the fact that they are irritated by such a stance of Europeans, and make it clear that they are ready to crush.
The new head of the US State Department, Mike Pompeo, who until recently was the head of the CIA, joined the pressure on Europe. State Secretary Adviser Brian Hook stated that the State Department "calls on European partners to take immediate measures and impose sanctions against Iran." According to Hook, the only way to stop the development of Tehran's missile program. Impose sanctions - and there is a break the previously reached agreement with Iran.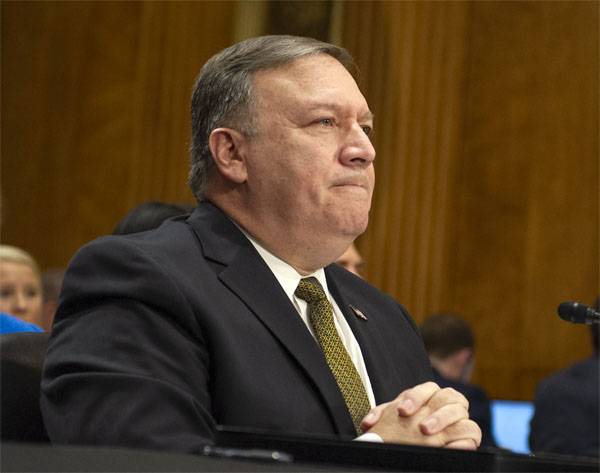 Mr Pompeo
Hook claims that the development of a nuclear program in Iran "carries a threat to international security."
Today, the topic of countering Tehran Pompeo is going to discuss with representatives of the authorities of Israel and Saudi Arabia. Imneno Israel, by the way, and shows the greatest zeal in this matter. The main anti-Iranian trio will work out measures that essentially confirm the fact that the States unilaterally withdrew from the agreement with the Iranian side and are ready for the usual policy of provocations against the background of sanctions.