As soon as the crisis breaks out. Another "plan" of an attack on Russia from Ukrainian radicals
In Ukraine, they voiced another conquest plan for Russia. This time, the leader of the nationalist organization "Brotherhood" * Dmitry Korchinsky spoke, who told, under which condition Ukraine could start a military conflict with Russia.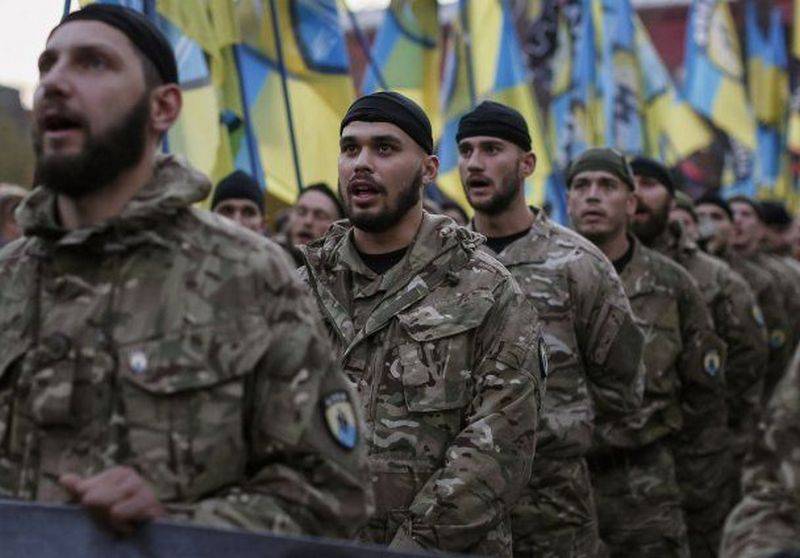 As stated by the radical in the broadcast channel Ukrlife.tv, Kiev is now following a strategy of waiting.
In the event of a crisis in Moscow, such an offensive will become possible.
- Said Korchinsky, adding that in these conditions a "large-scale war with Russia" will begin.
At the same time, according to the nationalist, Ukraine will seek to win as many territories as possible.
It will be possible to take advantage of this crisis and liberate the Donbass, the Crimea, the Kuban and everything that we want, everything that we have enough strength for.
- stressed Korchinsky.
But while there is no crisis, the deputy from the "Batkivshchyna" Viktor Nabozhenko said that the leader of the party Tymoshenko calls for a sharp increase in the sanctions pressure on Russia. In her opinion, the difficult economic situation would force Moscow to abandon the Crimea and stop supporting the Donbass.
In exchange for the return of the Crimea, we promise not to seize Moscow
- shared his unhealthy fantasies Nabozhenko.
What can I say? Spring aggravation in a single country ...
Brotherhood * is an extremist organization banned in Russia.