Rosstat presented data on the demographic dynamics in Russia for the period from January to March of the current year. The data can not be called encouraging. The statistics are as follows: for a specified period, 390,9 thousand people were born in the country, and 487,8 thousand people died.
For comparison, the data for the same period 2017 year. Then in Russia, almost 10 died almost thousands of citizens. That is, the numbers seem to be positive. But only the whole positive dispels statistics on the number of 2017-born in January-March. Then, almost 21 thousand babies were born more than in the first quarter of the current year.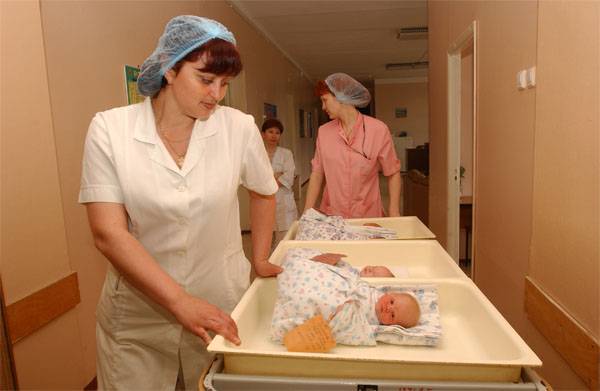 Thus, the decrease in the birth rate as a result turned out to be significantly higher than the decrease in the mortality rate. This led to an increase in the dynamics of the natural population decline - 87,3 thousand people in January-March 2018-th against 76,1 thousand - for the same period last year.
Presents statistics on the number of marriages and divorces for the past year. Thus, the number of registered marriages in the country amounted to almost 1,05 million. At the same time, the number of divorces exceeded 611 thousand. That is, according to statistics in the Russian Federation every second marriage breaks up, which can not but be disturbed.
And one more noteworthy statistic: in the first quarter of 2018, the share of 10% of Russia's richest citizens accounted for almost 30% of total cash income in the country, and the share of 10% of the least well-off population was only 2,1%.