A bill has been submitted to the State Duma, which proposes to equate the wages of senators and deputies to the national average - 35 thousand rubles.
The authors of the initiative were the head of the party "Fair Russia" Sergey Mironov and deputy from this faction Oleg Nilov. The document appeared in the database of the lower house of parliament.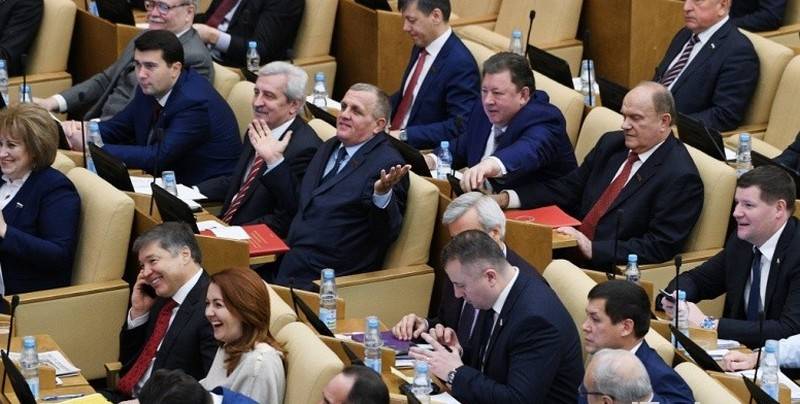 The bill reminds that now senators and deputies receive a monthly remuneration and incentives in the same amount as the federal ministers. It is noted that in 2016, the legislators' salaries were several times higher than the average salary in Russia.
The bill proposes to fix that the monetary remuneration for members of the Council of Federation and State Duma deputies is set at the rate of the average salary in the Russian Federation, which 2016 in the year amounted to about 35 thousand rubles
- it is spoken in the explanatory note.
In addition, the bill repeals some unreasonable privileges for medical, sanatorium, resort, household and pension benefits. According to the authors of the initiative, this will significantly reduce the cost of maintaining the parliamentary body.
The government did not support the bill. According to the Cabinet, the increased salaries of parliamentarians are due to the nature of their activities.