On Friday, the Pentagon sent a notice of intent to the US Congress to deliver combat helicopters to Bahrain and
aviation
rockets totaling $ 911,4 million, reports
TASS
.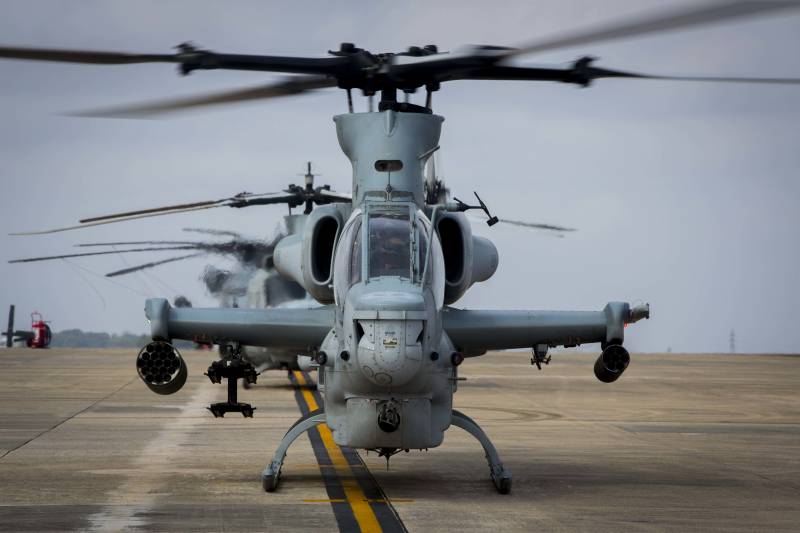 The military department noted that the State Department also does not object to the delivery
weapons
this state in the Persian Gulf.
It is reported that the kingdom requested "2 attack helicopters AH-1Z, two additional engines for them, 14 air-to-surface missiles AGM-114, 56 laser-guided missiles APKWS II, as well as radar, communications systems, and outboard sighting and navigation systems, necessary spare parts and equipment, logistic support ".
The proposed sale of these weapons will contribute to the implementation of US foreign policy objectives, as it will help strengthen the security of an important partner in the region. This will improve Bahrain's capabilities in confronting current and future threats,
says the Pentagon release.
Recall, the law requires the US military to notify Congress of plans to sell weapons to other countries. Congressmen have 30 days to block a deal, but this is extremely rare.