The builders of the Crimean Bridge conducted a test activation of the architectural lighting of the road arch, the Crimean Bridge information center informs.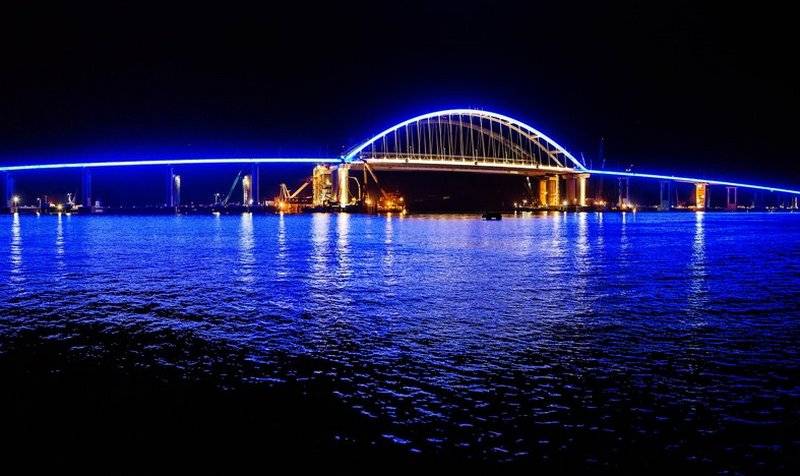 In recent months, a team of industrial climbers devoted to the installation and commissioning of the lighting system for the arches of the bridge. Now on the video you can admire the result of their work.
The project provides for a static illumination in three colors: the road arch will be decorated with blue lights, the railroad lights will be red, and the fairway piers and external vertical structural elements of the arches will be white.
Full illumination can be admired after the completion of construction of the railway part of the bridge, on which they will start laying rails this summer.
The builders of the bridge announced 98-percent readiness of its road part. In the second half of May, cars will be able to cross the bridge, and by the end of the year the highway junction will be opened for heavy vehicles, RG reports.