The current Prime Minister of Russia, Dmitry Medvedev, decided to appeal to the former United States President Barack Obama. In an interview for Sergei Brilev's "Vesti on Saturday" program, the Russian prime minister invited Obama to come and see the "tattered economy" of Russia.
Recall that after the introduction of the first sanctions packages, the American president in 2015 declared that the Russian economy was "torn to shreds" because of the sanctions. At the same time, Obama used another sensational term - "international isolation of Russia".
Dmitry Medvedev:
Somehow he doesn't travel much to us, he promised us that our economy would be torn to shreds. Let him come, look at these shreds.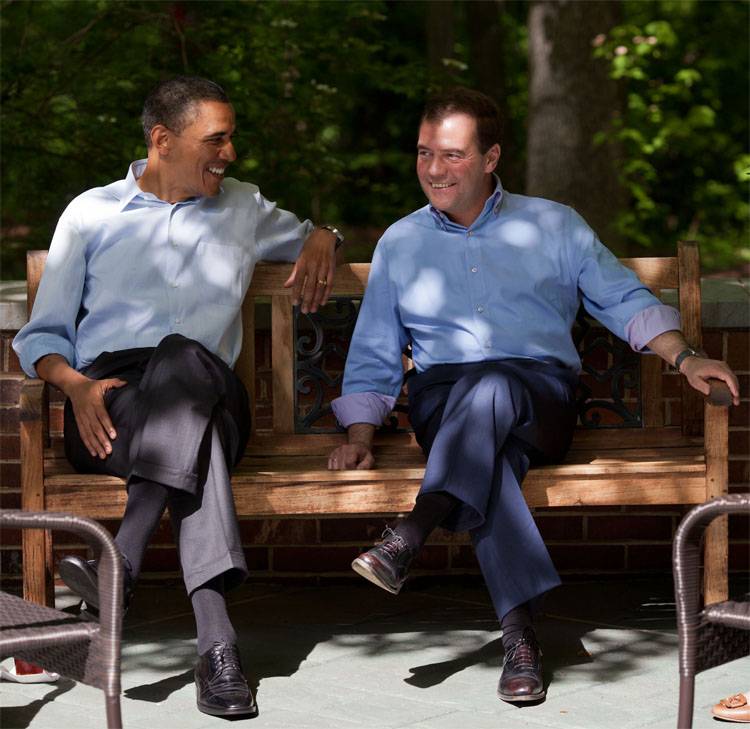 Apparently, Dmitry Anatolyevich sees its merit that Obama's statements from 2015 have not become a reality. And if so, then Dmitry Medvedev is determined to once again "fight" for the premiership. Or, at least, leave behind him the "status" of the chairman of the government, who "did not allow the Russian economy to be torn to pieces."
Recall that the composition of the new government, Russian President Vladimir Putin will announce after the inauguration, scheduled for 7 in May.