Technical problems and the failure of the deadline to derail two-thirds of the sea-based cruise missiles carried out by the French Navy against Syrian targets 14 of April, the blog
Imperia-MIR
.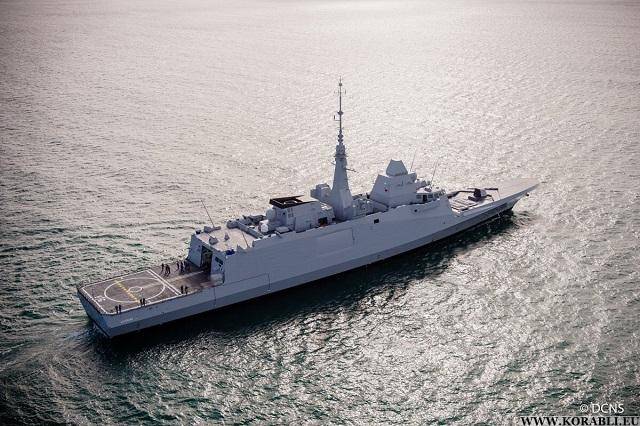 "For the latest MdCN cruise missile, a deeply modified marine variant
aviation
the SCALP cruise missile manufactured by MBDA, these firing were the first combat use, "the resource writes with reference to La Lettre A.
According to the information, "unexplained equipment failures prevented the FS Aquitaine frigate from firing from any of its MdCN launch vehicles, and then the same fate befell the second frigate, FS Auvergne."
According to the publication, these facts may indicate "a computer error or a programming error."
MdCN missiles frigate type FREMM (presumably Languedoc) French Navy, 14 April 2018 g.
The rocket manufacturer and the French Navy declined to comment.
Help resource: "The French Navy pre-deployed three frigates FREMM - FS Aquitaine, FS Auvergne and FS Languedoc - in the Eastern Mediterranean, allegedly off the Israeli coast. These ships were first equipped with MdCN, and each of them is equipped with a vertical Sylver A70 launcher (16 MdCN).
The French plans included launches from two of the three frigates (the third reserve) with a volley of "more than three" missiles. However, only FS Languedoc was able to shoot three missiles at a given time interval after the commander of the mission's leading ship, FS Aquitaine, reported that the launch was disrupted. "