American Tomahawk cruise missiles intercepted into the SAR and delivered to Moscow are waiting for a "fate worse than death," experts from Popular Mechanics say.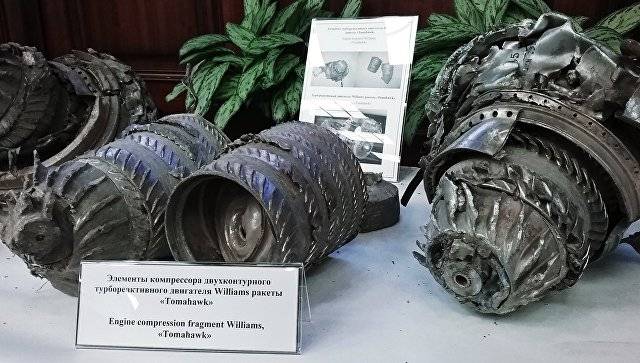 Recently, the Ministry of Defense of the Russian Federation presented the wreckage of missiles fired by the United States, Britain and France on the Syrian objects 14 April. Among them was the American Tomahawk rocket, which did not reach the target due to a malfunction.
The experts tried to predict the fate of the ammunition, noting that they should not be taken "at face value" by the statements of the Russian military on this issue.
According to them, the real value of the captured missiles is that, having studied
weapon
the enemy, the Russian specialists will learn to destroy it.
There are some pieces of military equipment in a modern rocket that a smart enemy can use for his own purposes,
write authors.
They believe that the captured missiles will act as "guinea pigs" on test benches. The Russians will try to thoroughly study the commands of the missile guidance system.
This first assessment is only the beginning of the long "death" of a captive rocket,
leads publication
RIA News
.
Further testing may continue for many years and, ultimately, lead to the "suicidal death" of the weapon.
The ongoing battle between American and Russian developers of military equipment will continue. Also like the nightmares of captured guided missiles,
conclude the experts.